There may be times where an additional subject needs to be added to a confirmed or launched schedule. This could occur if a subject was missed in the initial launch, or was assigned the incorrect department and needed to be re-launched to route to the correct reviewers. Instead of creating a new standalone, separately managed schedule for the additional subject, you may directly launch their submission from the active schedule.
To create a new submission, open the schedule and click the link Add Subject below the Subjects header within the first process step.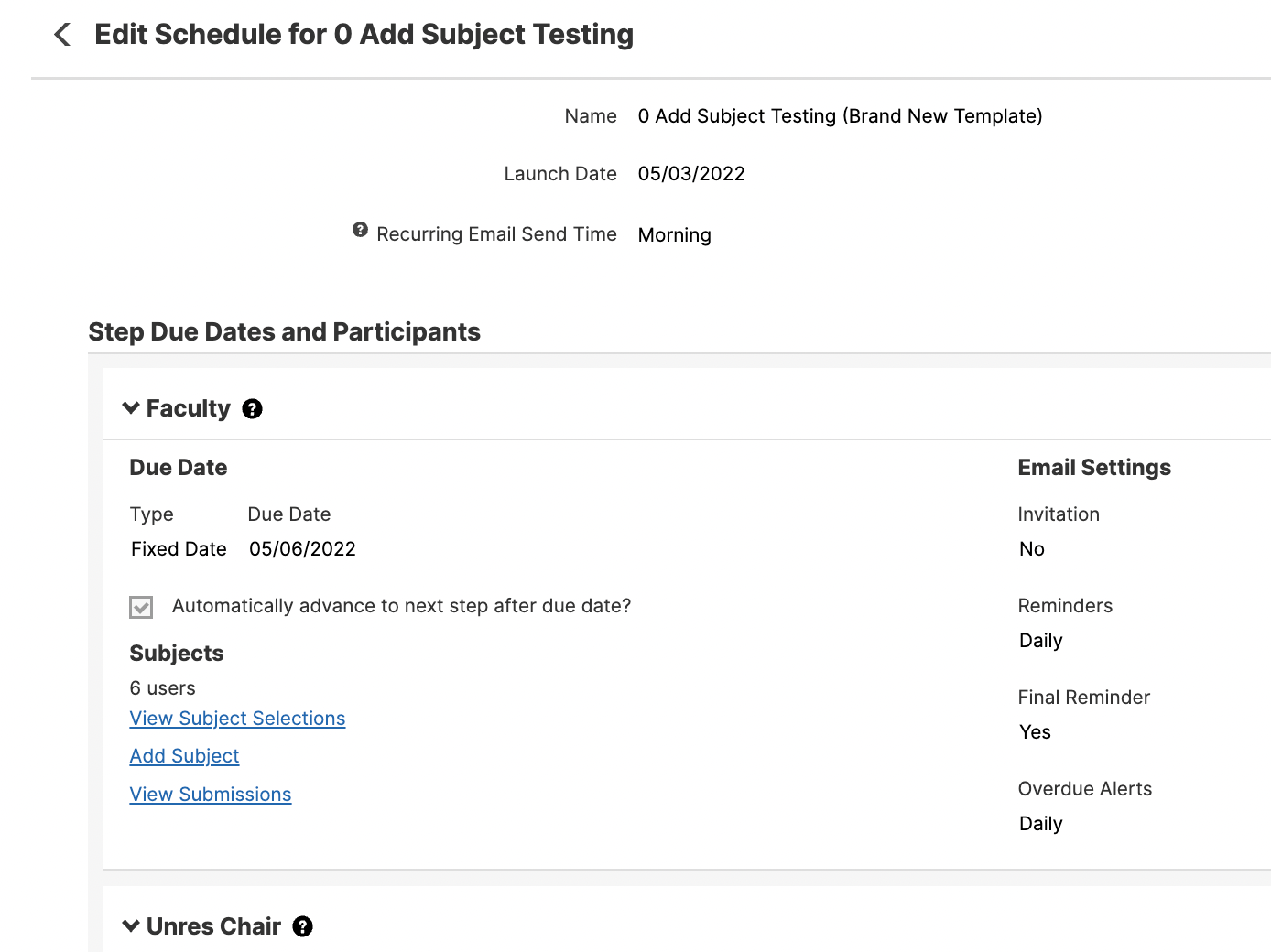 A prompt will appear with a drop-down menu for selecting the desired user account to add as a subject to the schedule. Once the account is selected, click Add to begin the validation process.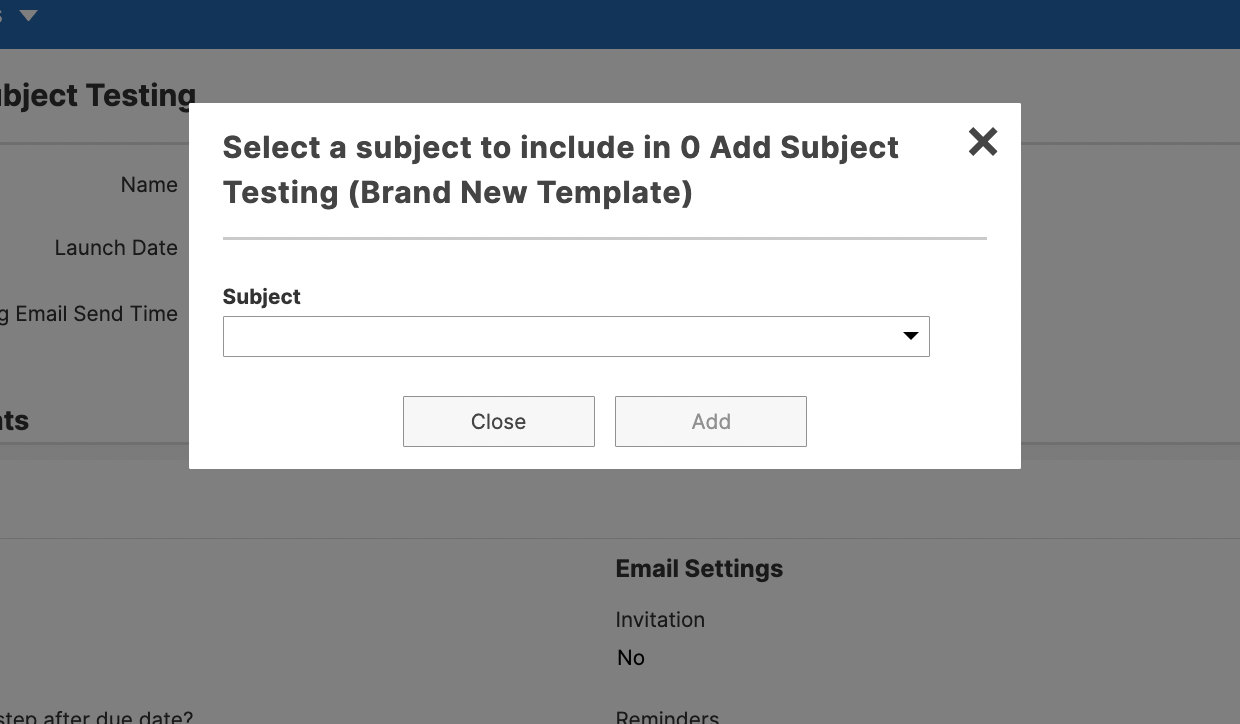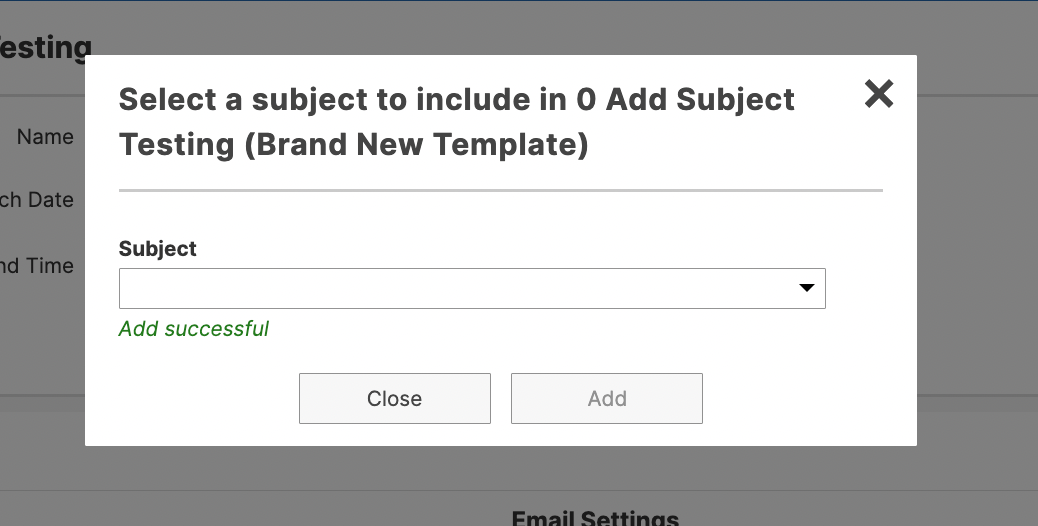 When the validation is completed, a new submission will be generated for the added subject. If the schedule start date has passed, a step started email will be sent to the newly added subject. Their submission will then follow the defined email settings for the remainder of the process.