Access to this product feature is dependent on your institution's Watermark agreement
Base ☑ | Faculty Accomplishments ☐ | Reviews, Promotion and Tenure ☑ | Web Profiles ☐
There may be times when an additional Candidate must be added to a confirmed / launched schedule. This could happen if a Candidate was missed in the initial launch or was assigned to the incorrect department and needed to be re-launched to route to the correct reviewers. Instead of creating a new standalone schedule for the additional Candidate, you can simply add them to an existing one.
To get started first open the launched schedule and then click the Add Candidate hyperlink located under the View Candidates button within the Candidate card. 

A prompt will appear with a drop-down menu for selecting the desired user account to add as a Candidate to the schedule. Once the account is selected, click ADD button to begin the validation process.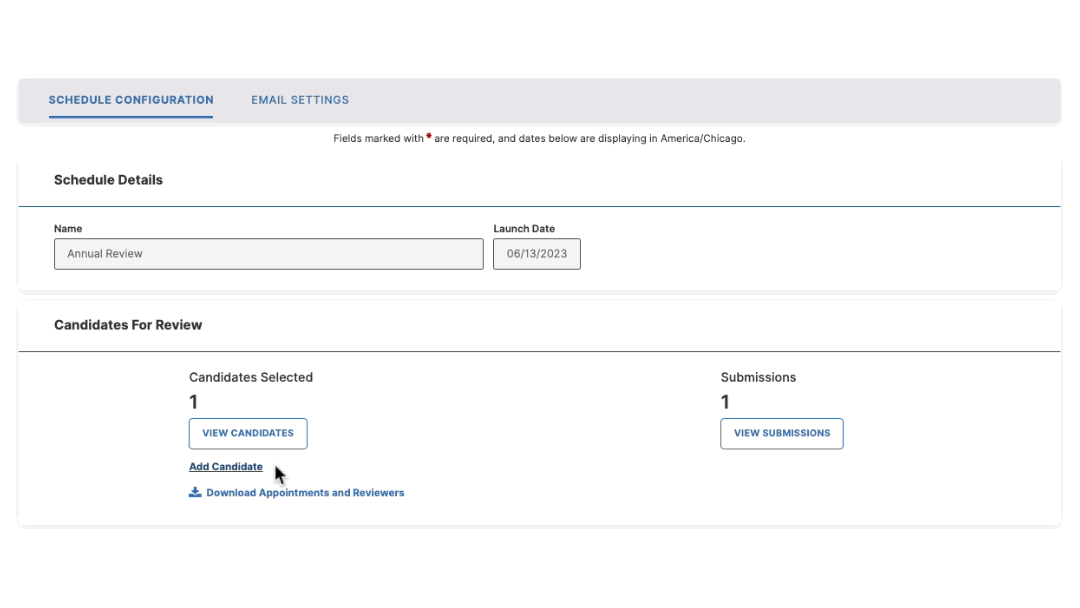 When the validation process begins, you will see a "Candidate validation in progress" message.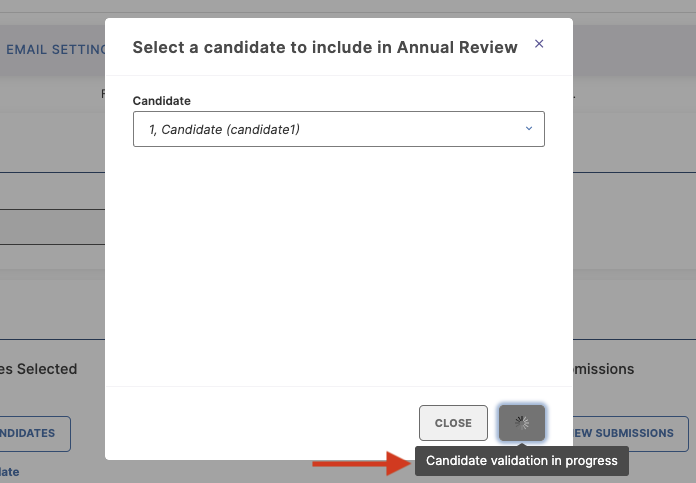 When a successful validation process is completed, an "Add successful" message will appear.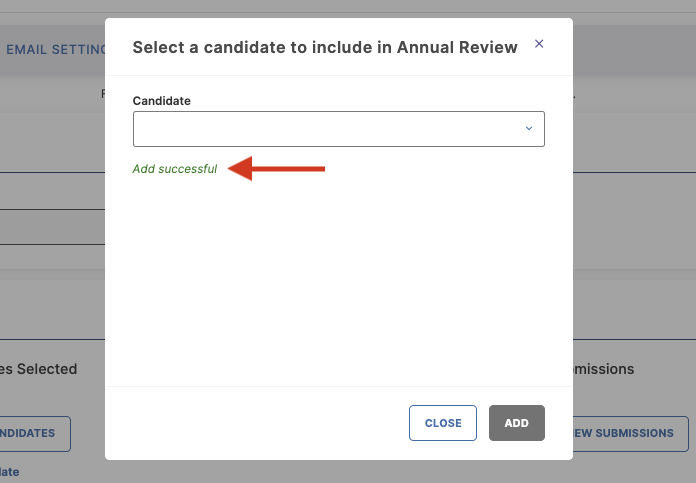 When a Candidate is added, a new submission is generated for them. If the schedule start date has passed, a step started email will be sent to the newly added Candidate. Their submission will then follow the defined email settings for the remainder of the process.
Validation Errors 
If the validation process fails, a validation error message will appear, explaining why the Candidate could not be added. The message will provide instructions on how to adjust the schedule to accommodate the inclusion of the additional candidate. If the unit scope of the added candidate does not align with the candidates already included in the schedule, a separate schedule must be created and launched for the candidate.


The schedule was launched without any candidates or reviewers from the School of Nursing. Adding a candidate from a different scope than those included when the schedule was launched is not possible rather a new schedule should be created.