Highlights:
In this latest release, we've expanded functionality and enhanced several features:
Add supporting documents to strategic plan tactics!
New integration functionality with Course Evaluations & Surveys!
Unlock deeper insights into organizational participation in assessment planning!
Enhancements to Watermark Planning & Self-Study
Strategic Planning
Add Supporting Documents to Strategic Plan Tactics
We have new and exciting updates when it comes to institutional collaboration on a Strategic Plan. Contributors in departments, offices, or programs that have been assigned tactics in a Strategic Plan will now be able to add supporting documents to their tactics updates. This will allow for storage and maintenance of relevant artifacts when it comes to tracking action items or trends being used to update the progress towards strategic plan goals. The functionality also includes the ability to download or delete evidence on the contributor side.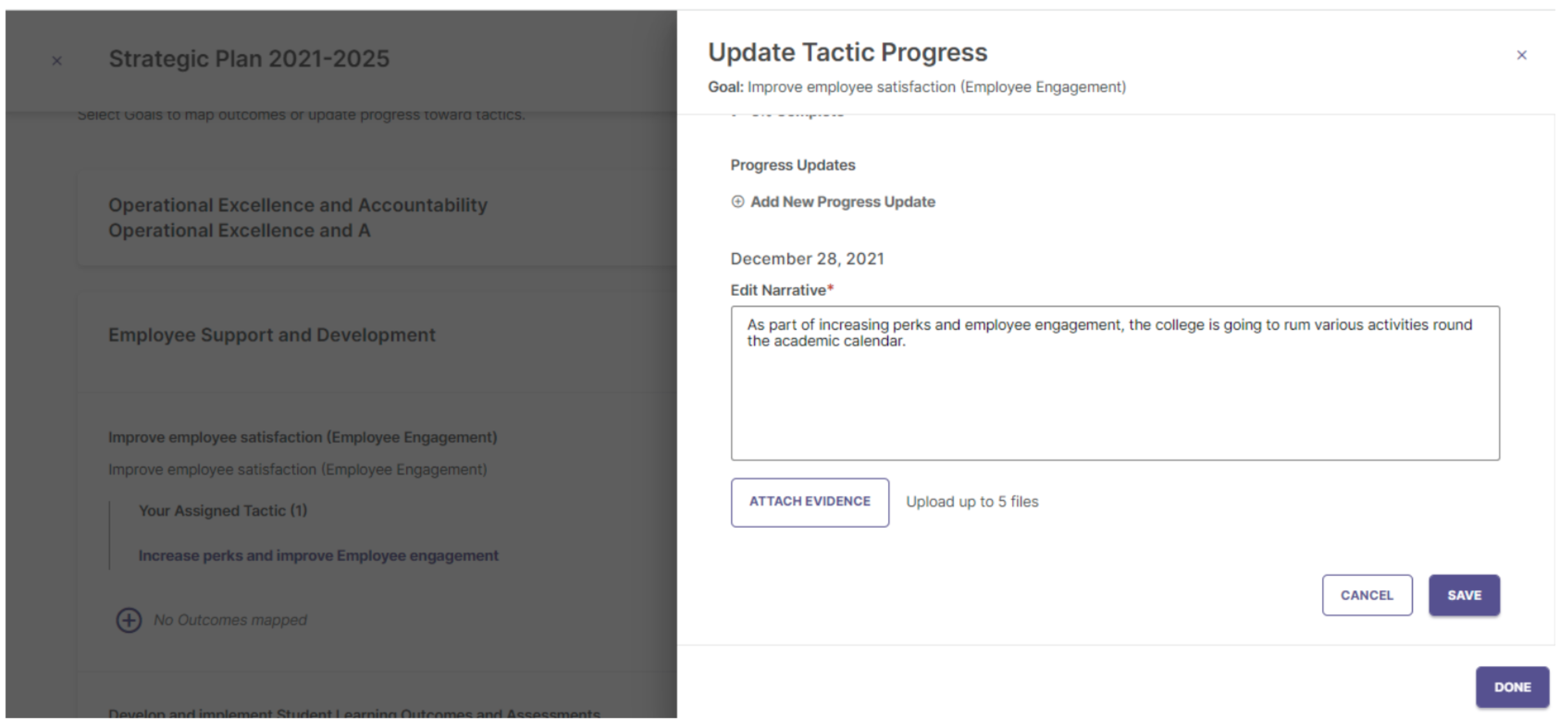 Administrator view of the Updates
Administrators can view the Updates added by Leads on their end of a Strategic Plan. Before, Administrators had to drill into the contributor view in order to see the updates that were added. Now they can see these updates and better understand progress within the area where they manage the Strategic Plan. They can view the added Evidences to each Narrative.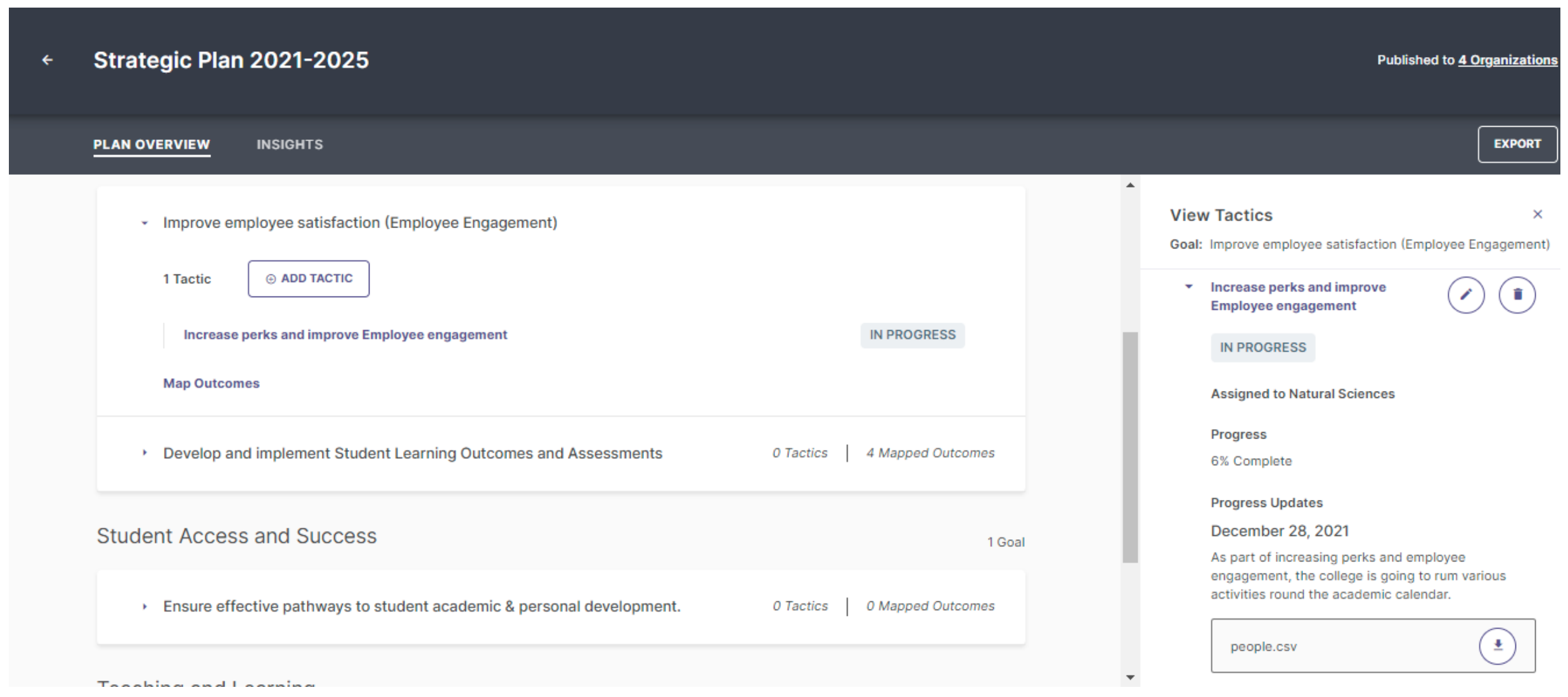 Narrative added to the Tactic along with the Evidence document.
Assessment Planning
Integration with Course Evaluations & Surveys

Today's release optimizes the performance of the integration between Planning & Self-Study and Watermark Course Evaluations & Surveys to better handle larger surveys with a higher number of responses.

Until now, if there was a large number of responses in a survey, the user had to wait to continue work in the application until the loading was complete. Now, they can concurrently navigate to different parts of the tool and add additional results to other measures that require Course Evaluations & Surveys data. The user will get a status update notification via email that the results are available for them to view. As an administrator, you will receive a notification regardless of the size of the survey, only the process time will vary.

Leads and contributors will also receive the email notification when results are ready, making them immediately actionable to view, analyze, and refresh. If results are refreshed, they will receive the same message stating that they will receive an email notification when results are ready to be viewed.
View of the Results card when the user is waiting for the results. They can navigate and do other work.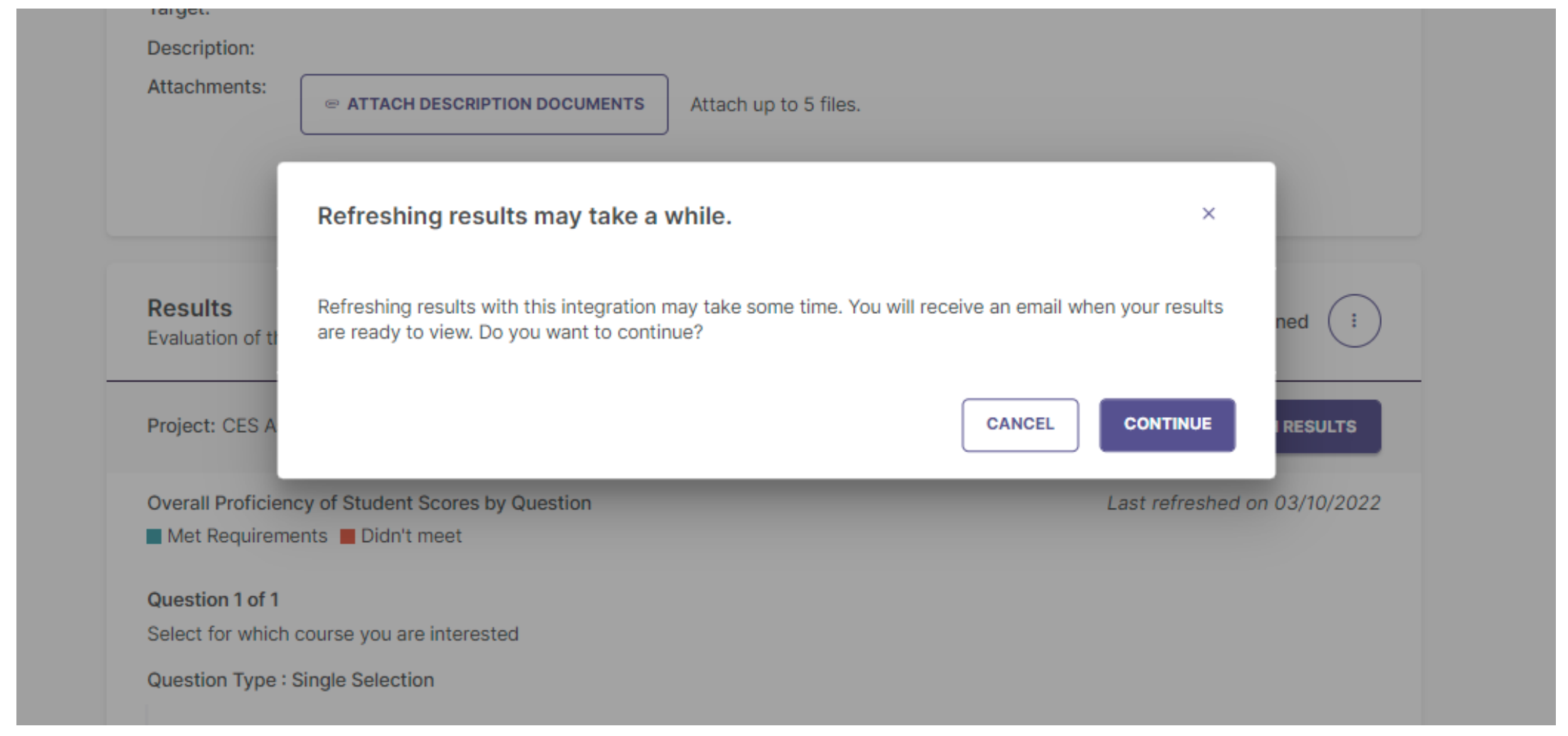 If the user clicks Refresh Results, this is the message they will see.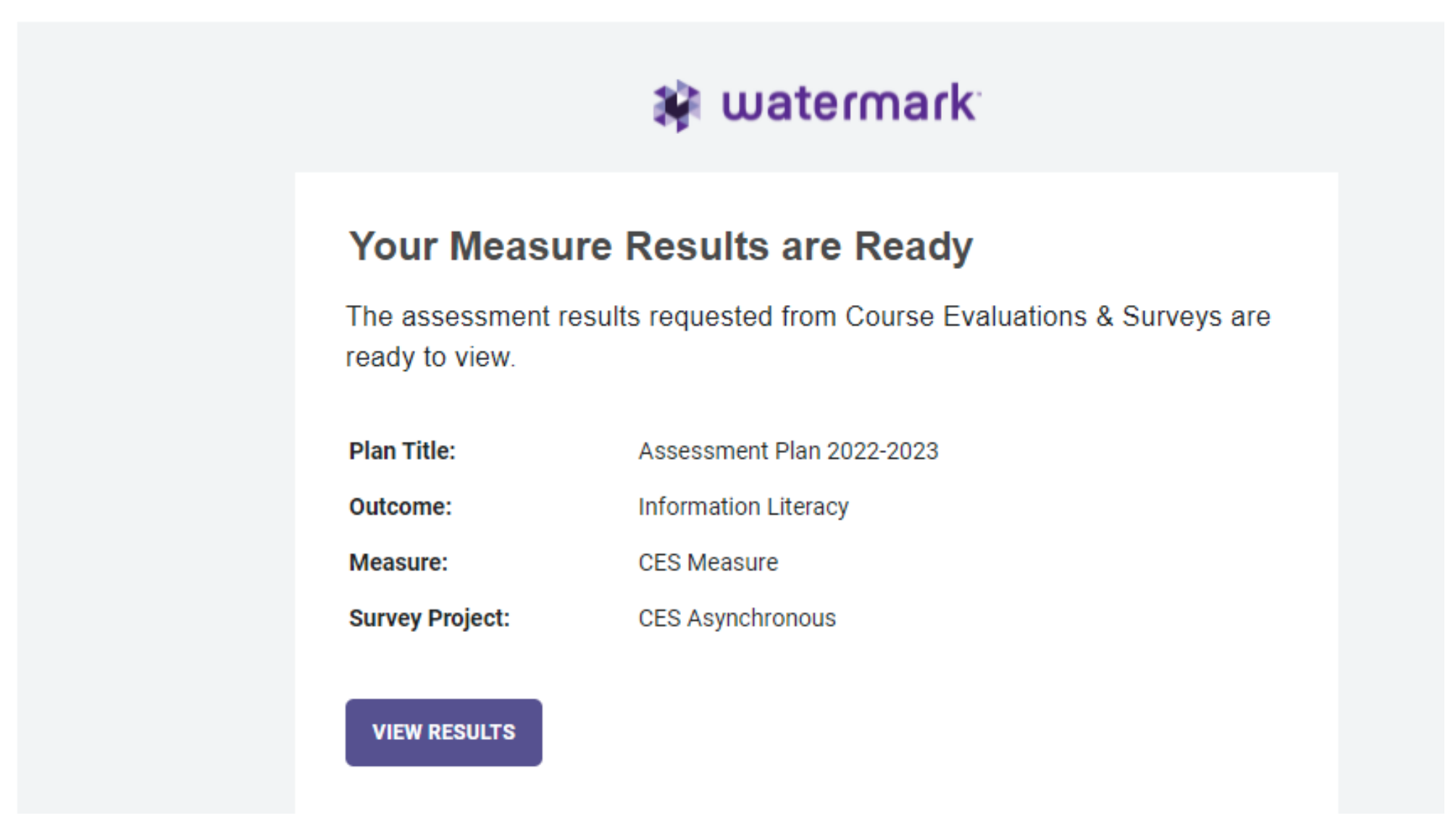 The email which the users receives each time the results are available to view.
We have also added messaging in the event a lead is removed from a plan and they click the link.

The message user receives when they try to access a measure which is no longer part of the plan.
If for some reason the system runs into an issue where it's unable to gather the results, the following message will be displayed: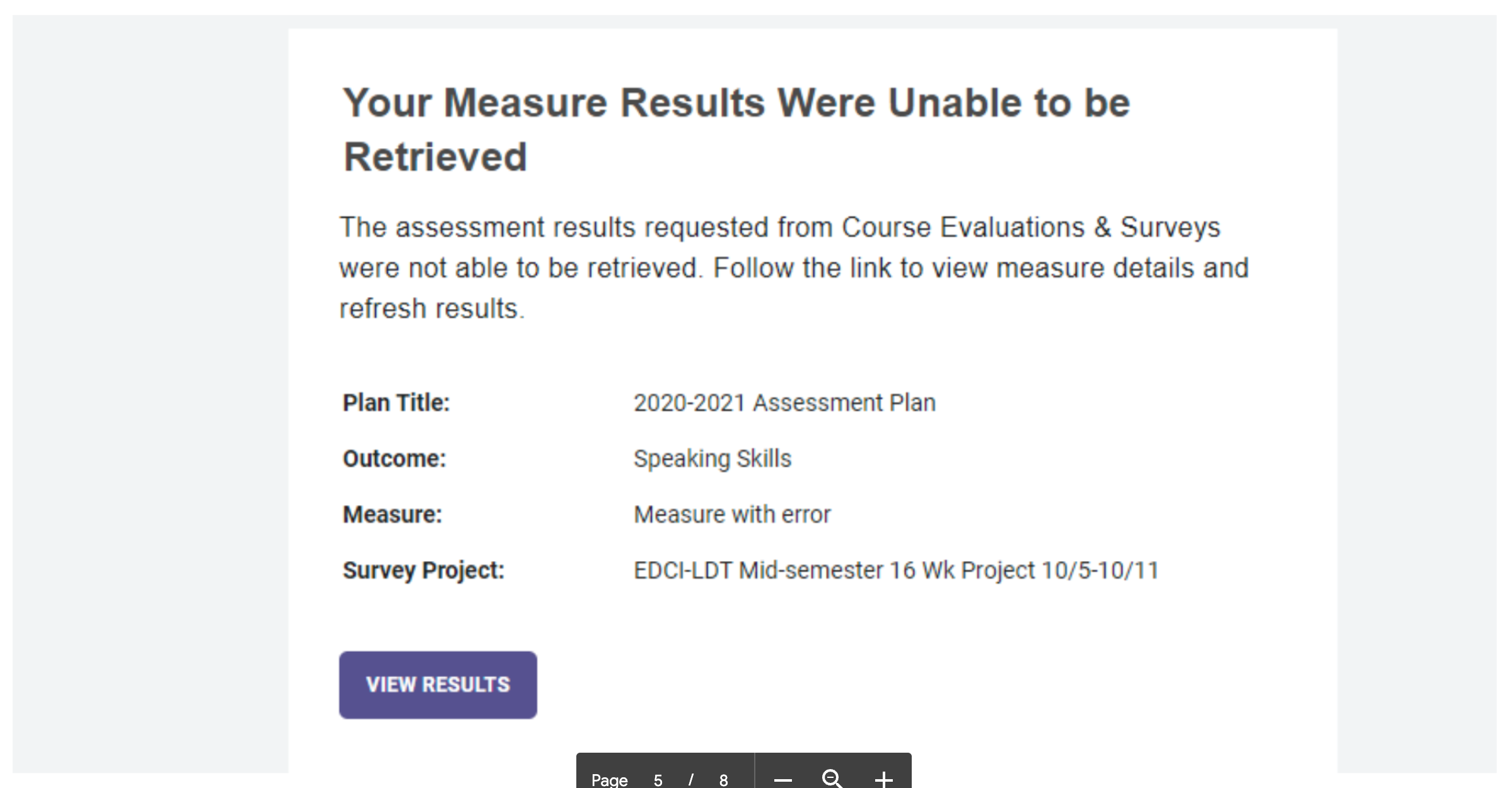 Enhancements to Leader Insights

Insights into Organizational Participation in Assessment Planning

Today's release adds a new facet to the emerging Leader Insights area! The new addition aims to answer questions your institution's leaders have about your organization's engagement in assessment planning.
Insights Hub for the Current Academic Year with Drilldown Capability.
As you may recall from our debut announcement in January, this new insights area is designed specifically for institutional leaders, to answer their pressing questions. Emerging for now within Planning & Self-Study, over time you can expect it to grow in depth and breadth, and to expand to include insights from other Watermark products.

As of today, the Insights area allows Institution Leads to:
Understand the progress organizations and programs are making with defining their mission, outcomes, outcome alignment, and curriculum maps (released in January)
Understand the participation of organizations and programs in program assessment plans for the current academic year (new today!)
In addition to the at-a-glance information, you'll notice that you can also drill down into some of the insights to understand the specific progress of individual organizations and programs and prepare for a discussion with your academic council or strategize on specific ways to drive higher engagement, where and when it's needed.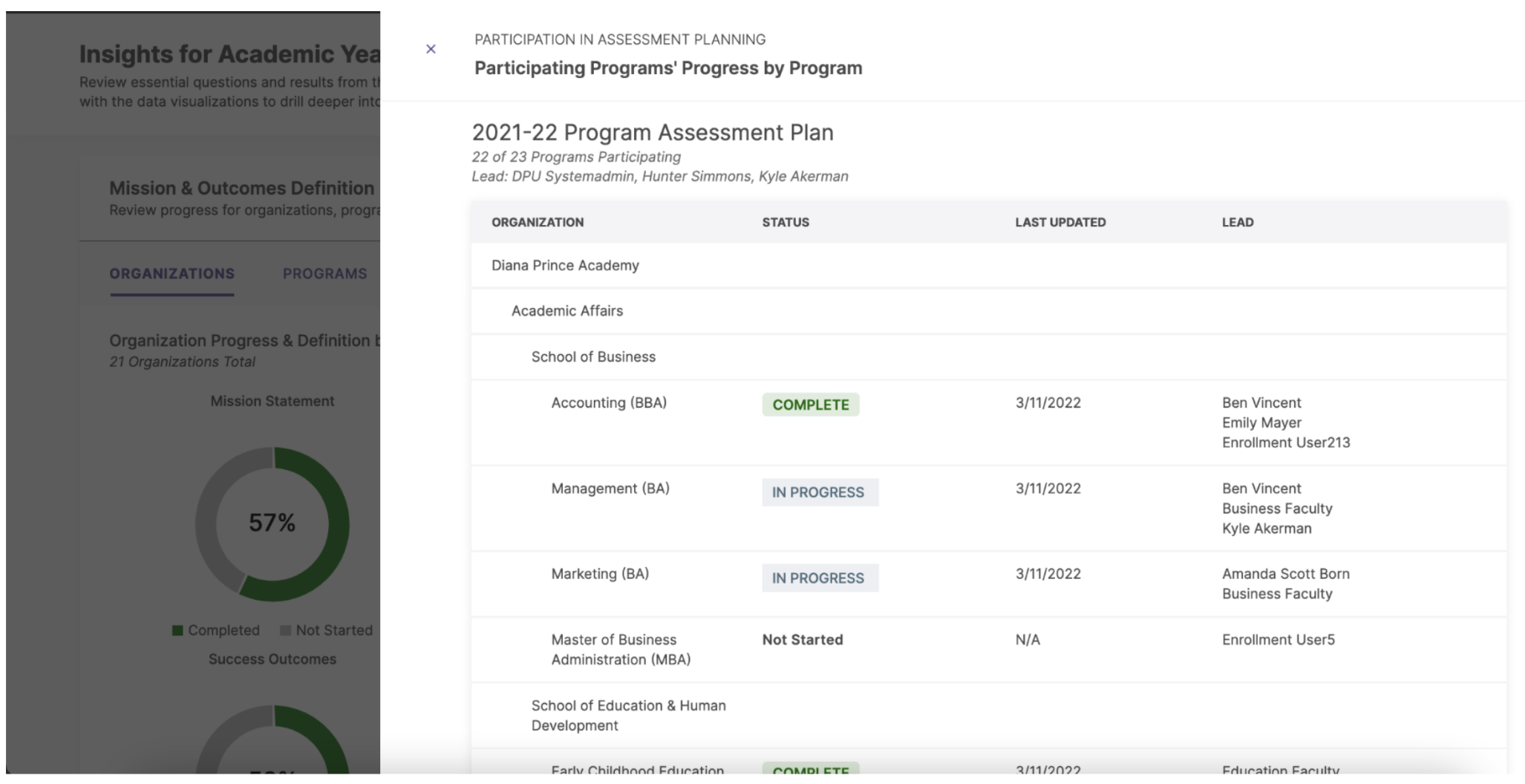 Drill-down view of Participating Programs' Progress by Status for the 2021-22 Program Assessment Plan.
Institution-level leads can access this leader insights area by selecting "Enter Institution" in the My Leadership area on their Planning & Self-Study home page, and then clicking the "View Insights" button.

View Insights button on the Organization Management page for "Diana Prince Academy", the top-level organization in the hierarchy.
Please note that as a Watermark Labs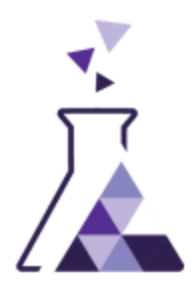 feature, you'll see us refine the user experience and features in this area rapidly, so things may evolve or look a little different than the screenshots when you next log in.
That said, this area is ready for you to use! Please take a few minutes to explore it, and consider sharing it with your institution-level leaders. We look forward to hearing your feedback!
Watermark Labs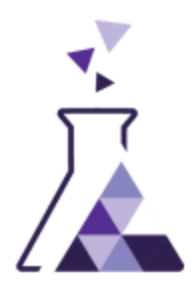 As a refresher, a Watermark Labs feature is functionality made available to everyone while we continue to improve upon it. It allows you to take advantage of these features today, provide feedback, with the asterisk that there may be some areas for improvement as we continue to develop the experience. The Watermark Labs status will only be applied for a limited time while we continue to actively update the work.