We've made some updates to Submission Downloads for your review processes to enable a tidier offline experience for you and your users!
Reviews, Promotion & Tenure
Enhancements
3 Updates to Submission Downloads
When you download a submission, whether from My Tasks or the Submissions area, you'll see some updates to the main HTML file:
Clicking an inline PDF image for an uploaded file will now open the corresponding document from the (extracted) zip file.
All formatting styles are included in the HTML file itself! This means no more confusing, extra CSS file that people might wonder what to do with.
The styles in the downloaded view better align with the submission view in your browsers.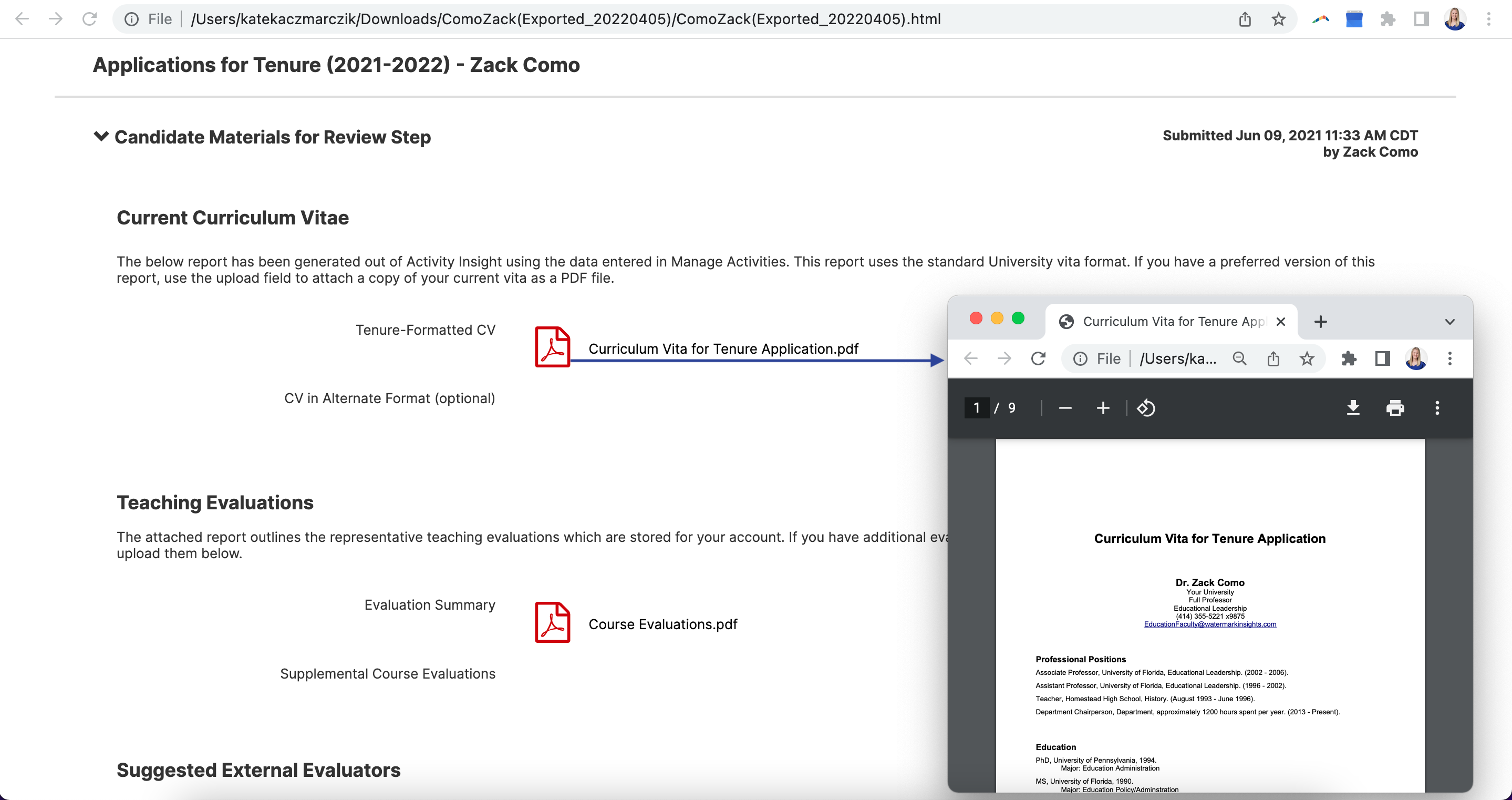 Faculty Success - Main screen is the HTML submission file from an extracted submission download zip file, with an inset image of a corresponding CV document from the zip file that opened as a result of clicking on a PDF icon in the main file.png


These changes also move us closer to our goal of enabling faculty to include past submissions in a current review process. We'll keep you posted as we make more progress on this front in the coming months.