Highlight:
In this latest release, we've expanded functionality and enhanced features. Most notably, you can now export the completed Review Report after submission!
Enhancements to Watermark Planning & Self-Study
Program Review
Program Leads will now be able to Export the Review report after they have submitted it and share the completed report with stakeholders. Previously, this was only possible as a draft before the submission of the review report.
Utilizing the Export will follow the same process, with Leads being able to Export as PDF or Word with the Evidence and Section option.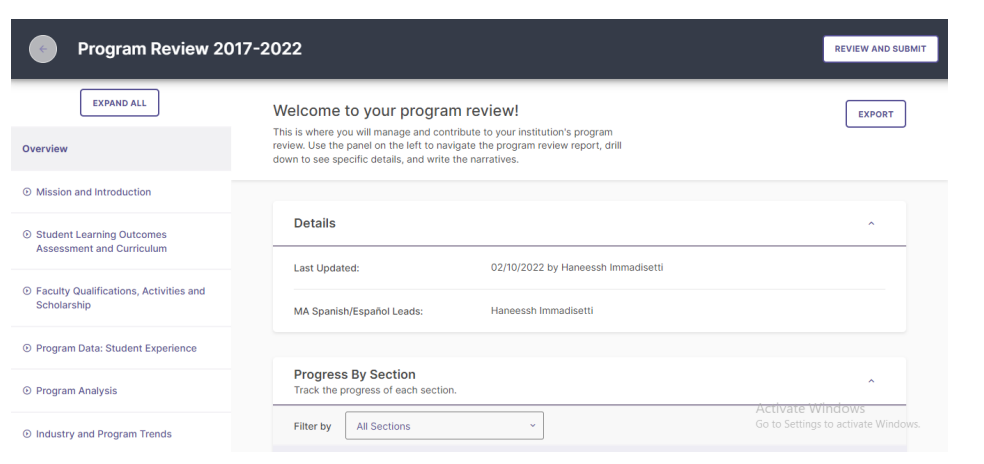 Export button option before Reviewing and submitting the report.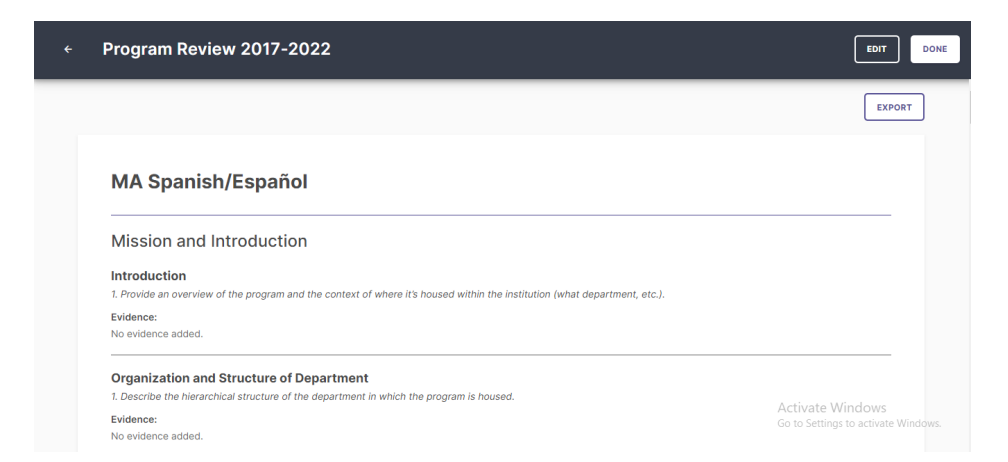 Export button option after submitting the report.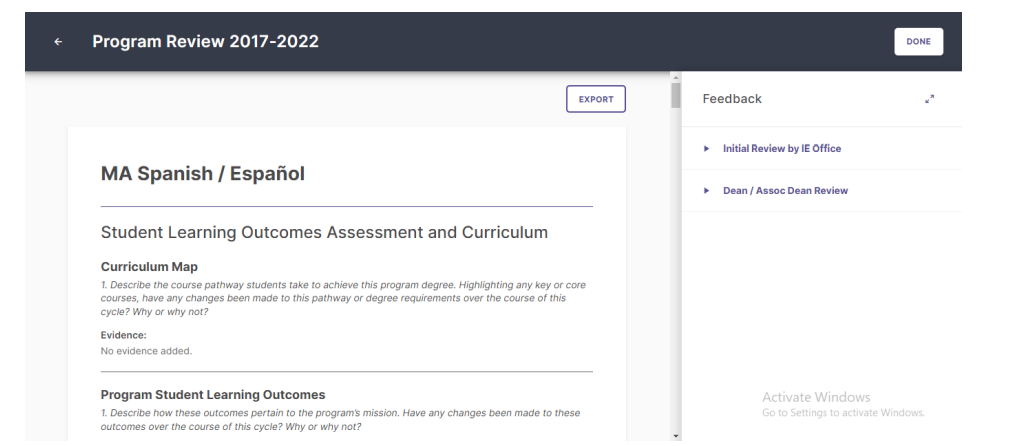 When the feedback panel opens, the export option moves to the left.
Enhancements to Watermark System Administration
System Administration is Watermark's newest centralized module for integrating and managing core data from your student information system. Integration with this module is currently available to Planning & Self-Study only, but it will be integrated with other solutions within the next year. If you are not yet upgraded to System Administration and are not using SFTP, you will be contacted in February or March regarding an upgrade and are currently performing this task in the Admin>Data Manager.
No major feature enhancements were released this month. Some enhancements were made to improve the performance of file loading and accessibility.