From the home page, click on System Admin in the top navigation bar.


Enter your access code and password and click Login.

If you do not remember your System Admin credentials, please contact our client support team by email at support@watermarkinsights.com to request that it be re-issued.
From the System Admin main menu, click on the TS Data Exchange.

Importing Field Placement Data Files
In the Field Placement Import area, click the Upload New Files link.

From the drop-down menu, select the database into which you wish to import data.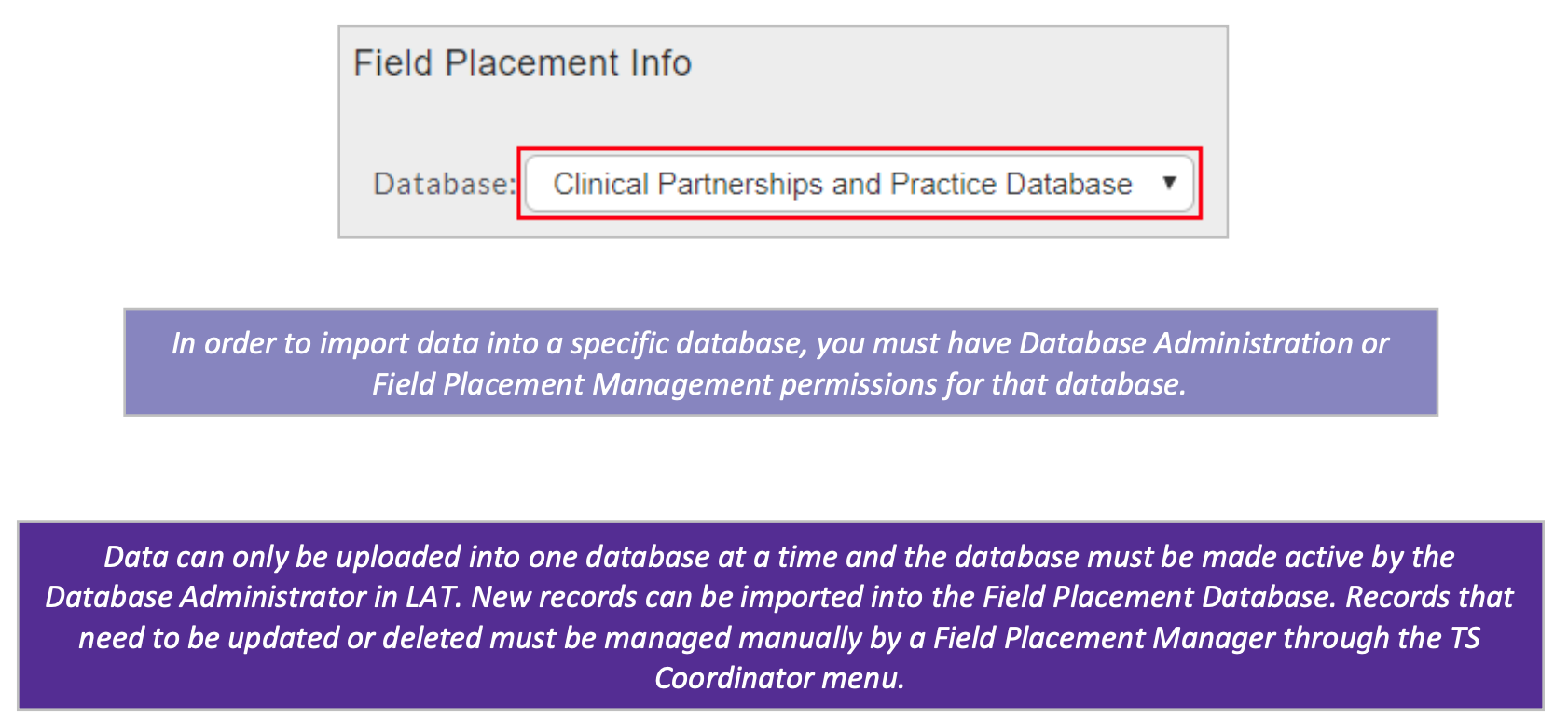 Browse your computer for the .csv file(s) you wish to import.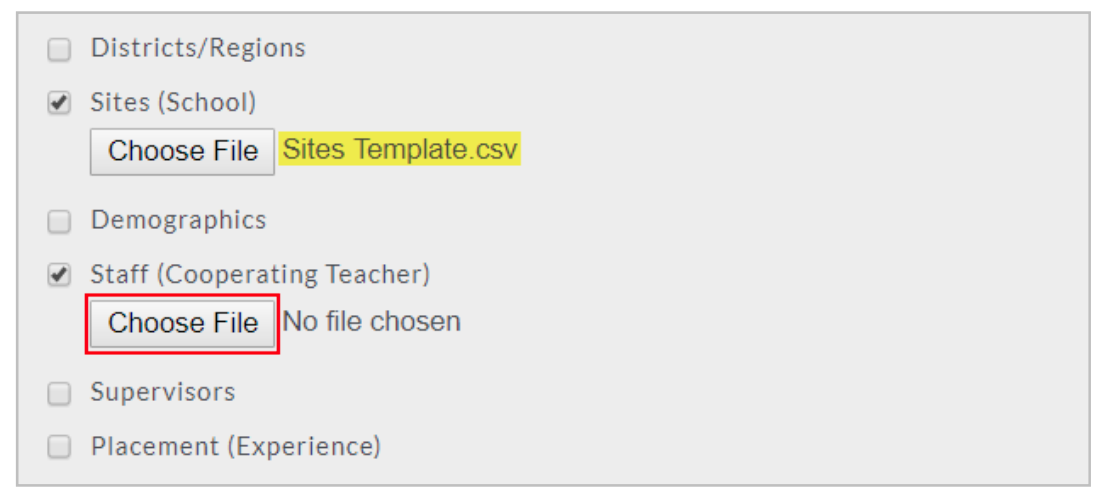 We recommend separating the files into the 6 record types to simplify data mapping. If all the data is in a single .CSV file, then you will have to choose Browse and select that file in each instance.




Custom terms appear in parenthesis and will be used in the later steps.




You can upload files concurrently.

There is no limit to the file size or number of uploads.
Map the appropriate fields by clicking the drop-down menu next to the LAT term on the table.
Terms marked with an asterisk are required for the import. Once you map your fields, if you use the same header format for future uploads, the system will remember your preferences.
You are not allowed to map multiple fields to the same pull-down option. Once a field is mapped to a specific CSV field, it cannot be used again.

(Optional) If you need to clear out any mappings for the selected table, click Clear All Mappings.

The button permanently resets all of the pull-down menus to display Do Not Map/Import and clears out any of the saved mappings. Then, you are required to complete all necessary mappings again.

(Optional) To go back to the TS Data Exchange main menu, click Cancel Upload - Return to Main Menu. NOTE: This cancels the entire upload and all data needs to be re-processed for import.

After each of the tables has been assigned a Mapping Complete status, click Continue.

Next, review your import. This screen provides information regarding each table, the number of rows to be successfully processed and the number of rows with errors. Click the Finish Import button to process the file.

(Optional) You may wish to click View Errors and Detailed Results for specific information concerning the errors.

(Optional) If you clicked the View Errors and Detailed Results button, you will be brought to page which displays each row's data and pre-process status.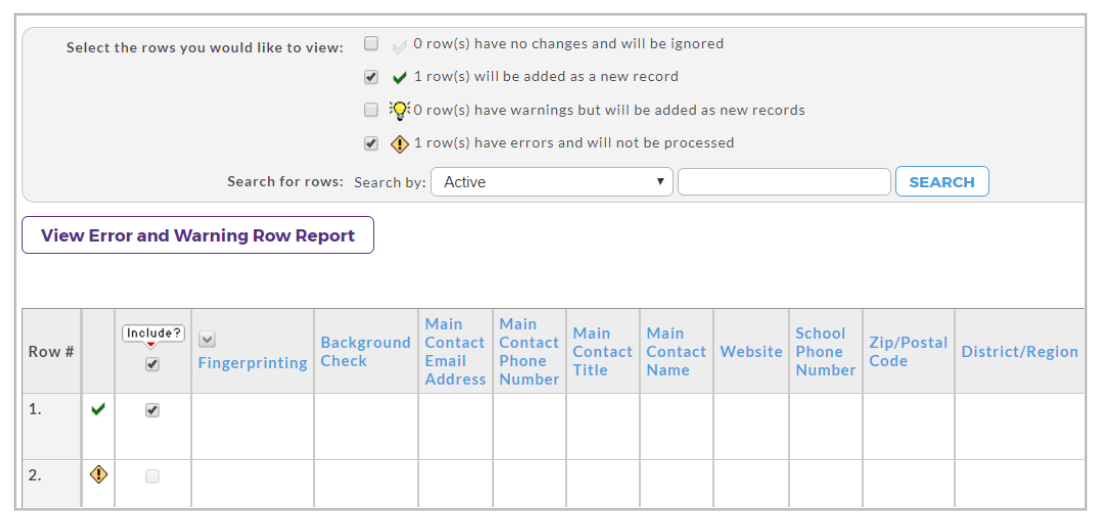 (Optional) Click View Error and Warning Row Report for more details pertaining to each row.


After you clicked Finish Import, you will be brought to the Results screen. Click View Detailed Results for the processing results for each row or click Download Original File for your records.

You can also view the Transaction History of downloads from the TSDE home page of the System Administrator area.