If you use Local or LDAP authentication there are a number of changes that can be made to the login page. We recommend making these changes before piloting the system with faculty so they become familiar with the look of the system. All changes to the login screen should be submitted as a General Work Request. The General Work Request should include the following: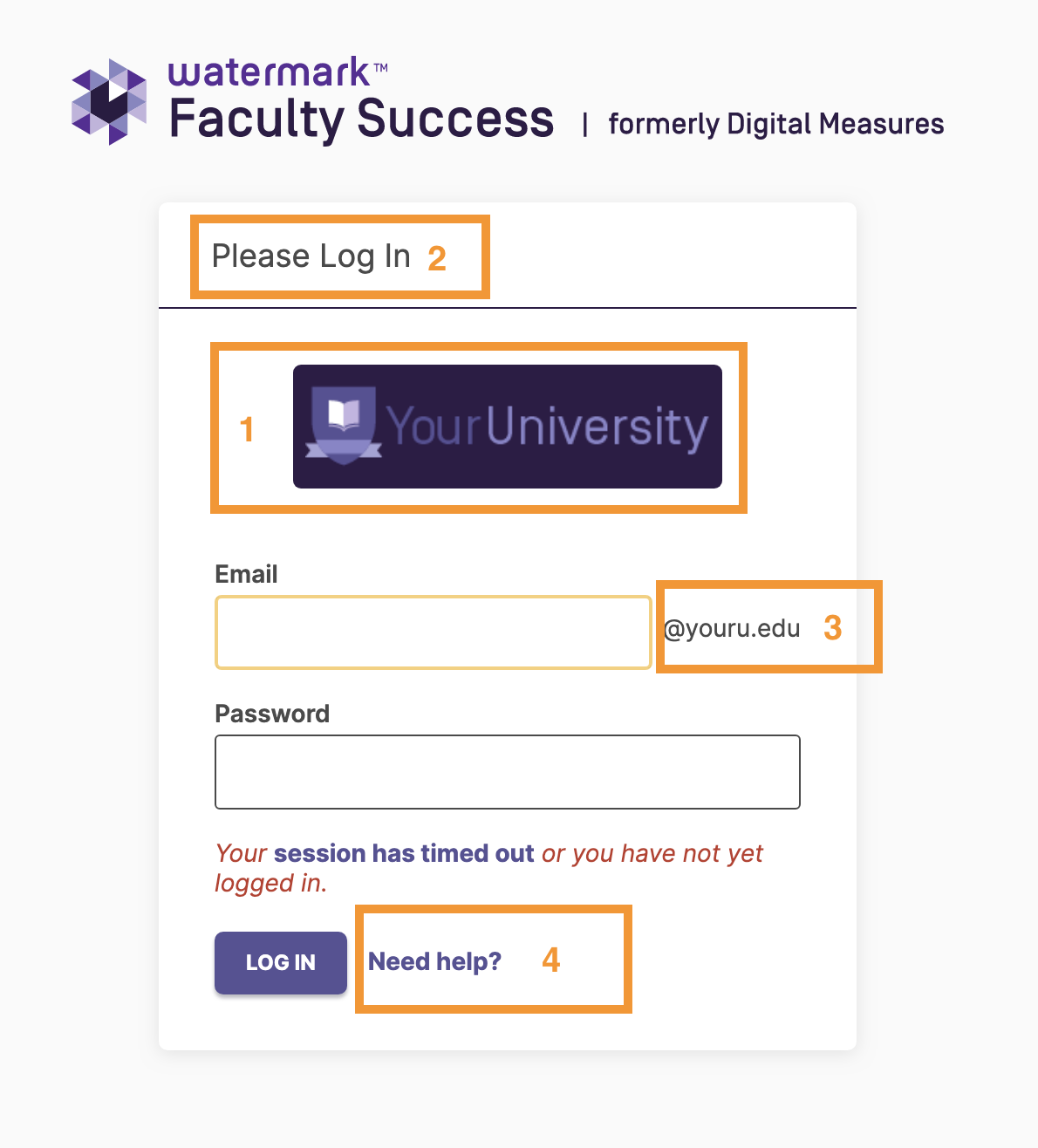 Logo - Your institution logo should be a PNG or JPEG file with a resolution of 276 x 68 pixels. The container size is actually 138x34, but the higher-resolution image (with both dimensions doubled) will be used by Retina displays. The length or width can be decreased if necessary to accommodate the dimensions of your logo.
Instructional text - Instructional text above the login fields can be modified. We recommend keeping any message brief as the text will wrap to fit above the fields.
Username label - By default this label will correspond to an email address based on your university's web domain. We recommend changing this if your faculty use different email domains, or if you're using LDAP authentication and users will be logging in with a different ID.
Help routing - This link will open a modal that uses the same logic as the Help selection on the same menu.