Add Multiple Schedules for Applications
Administrators can add multiple schedules to applications. Clicking Distribute Applications button will open the application distribution page; a new card has been added at the bottom.

Clicking the Add Schedule button will open a half flyout.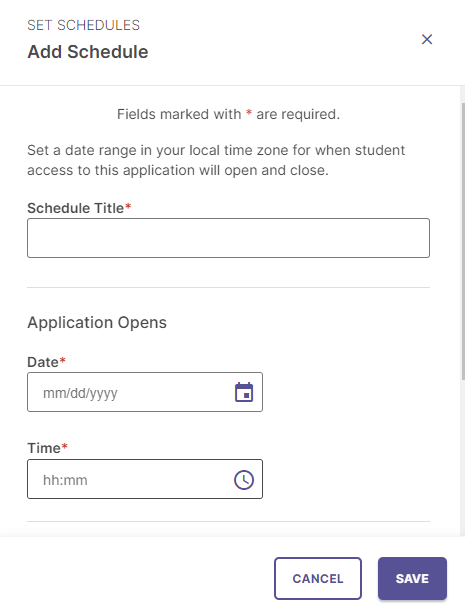 Users can schedule the application to open at a specific date and time. Adding the Application Close Date is optional. If users choose to create a schedule without a close date, 'NA' is shown for this field. Users can choose to use the close button on the Application sub tab page to close an application anytime or they can choose a close date from this flyout.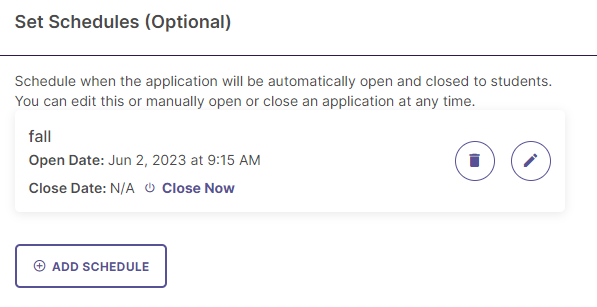 In order to add a new schedule, all the schedules should have a close date, else the user will get an alert on hitting 'Add Schedule' button.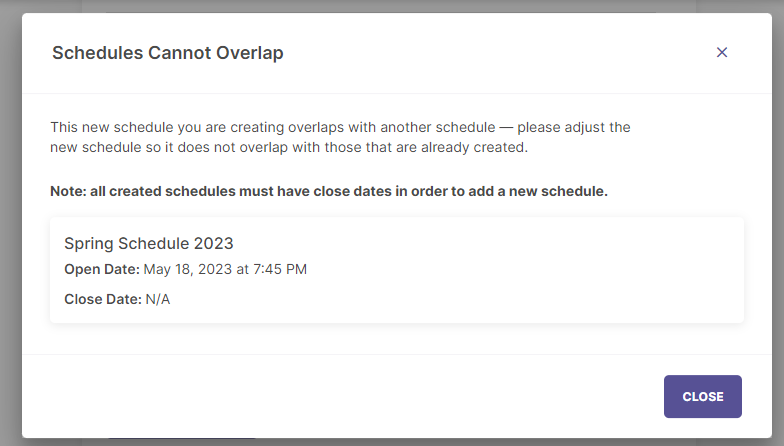 Administrators can edit the schedules from this page. Clicking the edit icon will open the right panel from where they can make the required edits. If the start dat has started, then it will be displayed in non-editable form. They can also choose to close the application anytime by clicking the Close Now button displayed next to the Close date.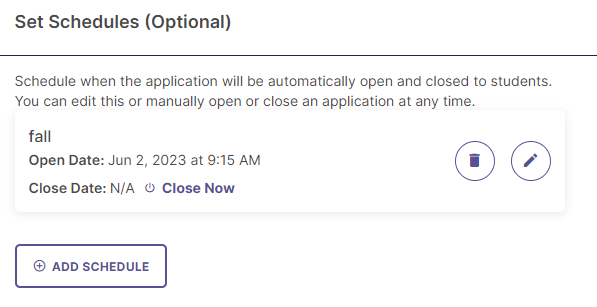 They can also delete the schedule by clicking the delete icon. They will get different messages each time, they try to delete an active schedule and when they try to delete an upcoming schedule.