After creating the Strategic Plan, you can add priorities and goals by clicking Plan Setup. If you are coming from the strategic plan module, you can click Manage Strategic Plan, and then select Plan Setup.
NOTE: To customize the terminology, click this link before you proceed:
Customizing Terminology in Strategic Plans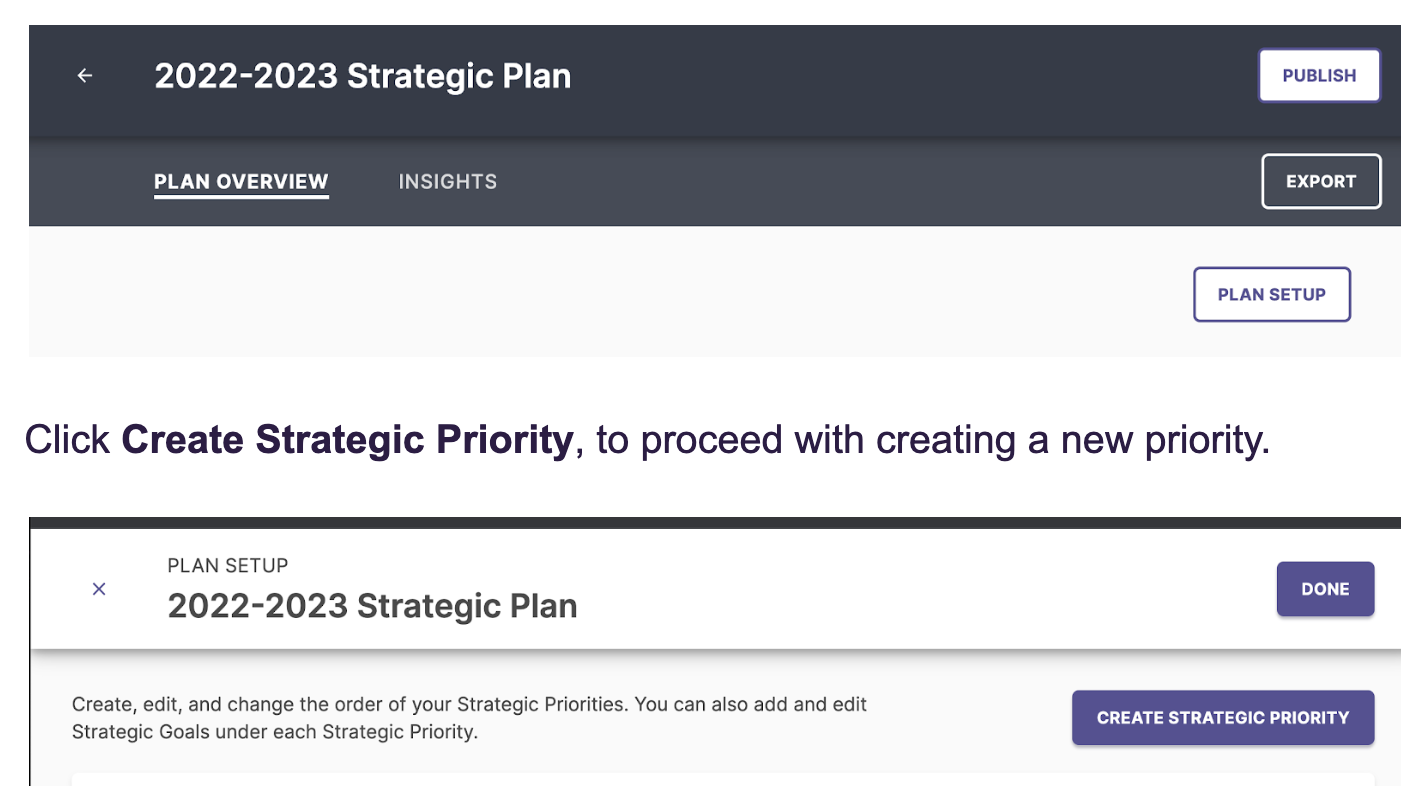 Provide a title and brief description for the priority and click Create.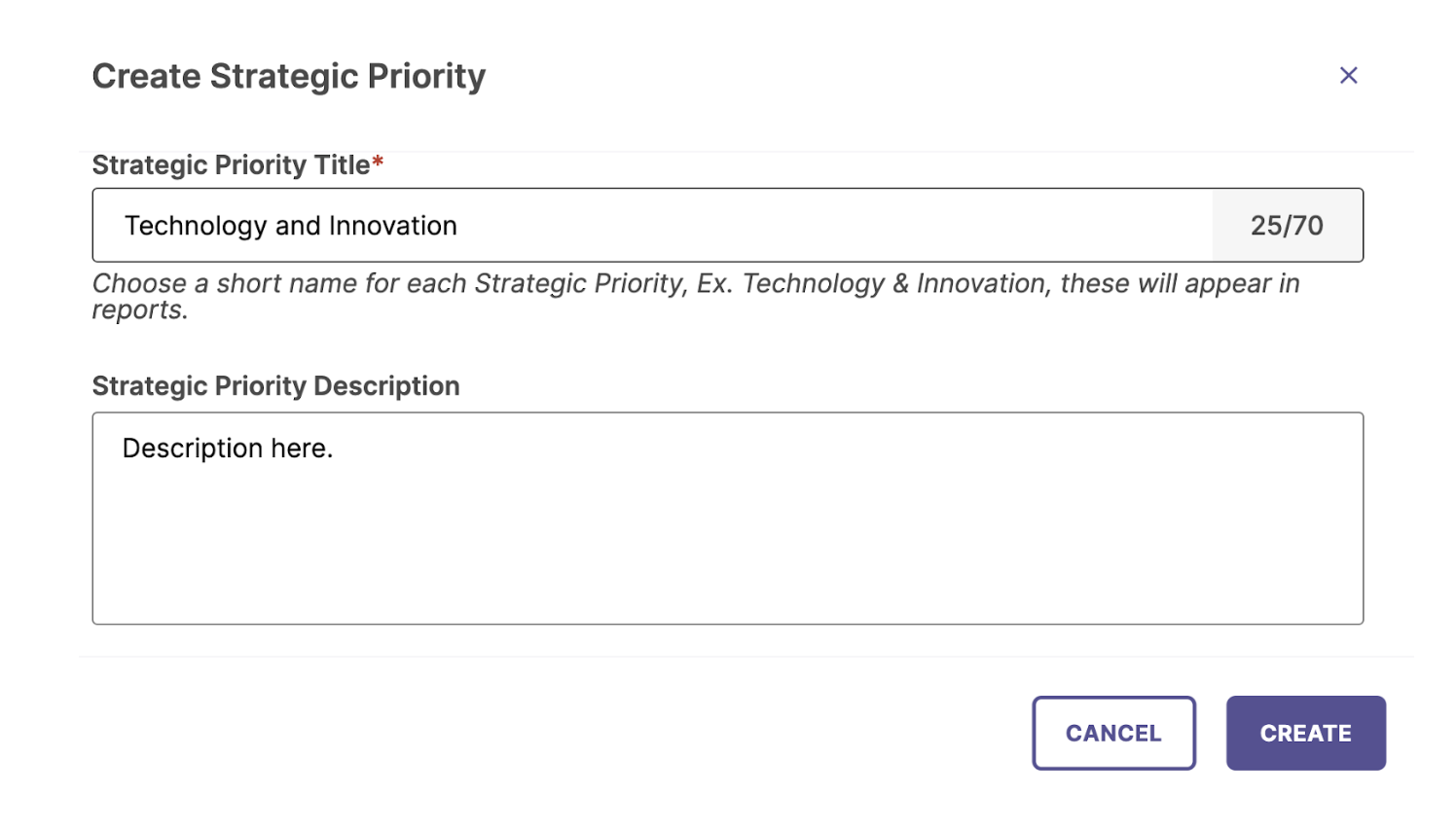 After creating the Strategic Priority, you can choose to create a Strategic Goal for this priority by clicking Create Strategic Goal.

Provide a title for the Strategic Goal and a brief description. Then click Create.
After creating multiple priorities and goals, you'll have the option to re-arrange them using the Move Up and Move Down functions.

To proceed with adding tactics to your Strategic Goals, click the article Adding Tactics to Strategic Goals