Institution leads and administrators can quickly email leads to celebrate progress or remind them to engage with the necessary platforms. A link to email leads for a given organization or program is available in all drill-downs from the Mission & Outcomes metrics, as well as the Participation in Assessment Planning widget: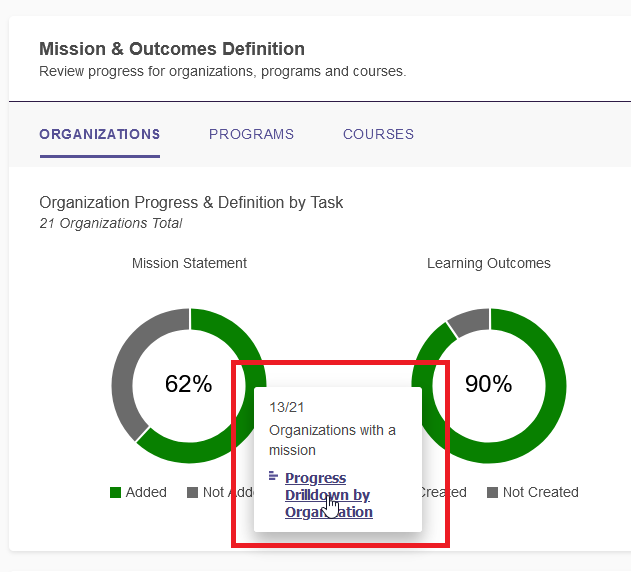 Option to drill-down into the widget for more detailed information.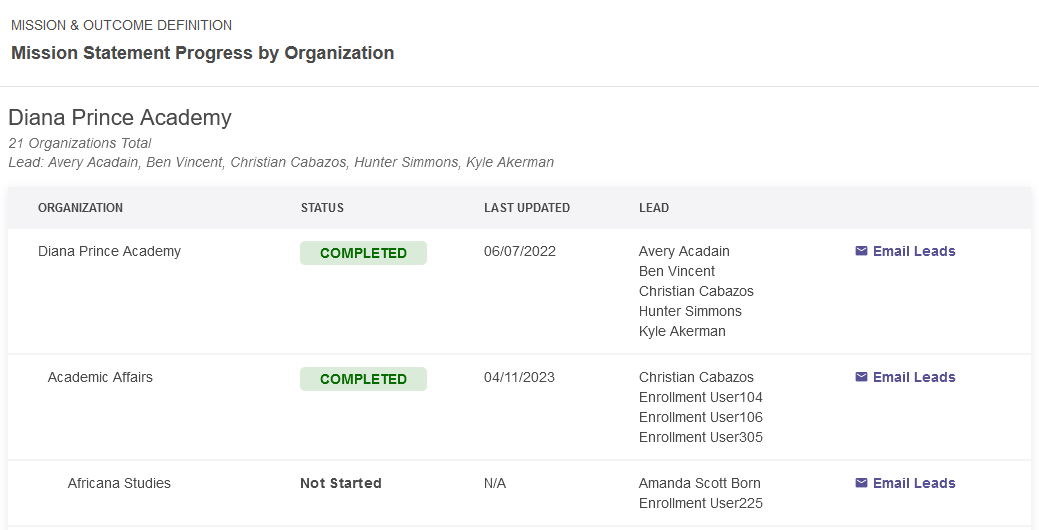 Drill-down view of Mission Statement Progress widget with the Email Leads link.