If you want to change the location of a program in your organizational structure, you can make these changes in System Administration.
To re-parent a program, click Programs located on the left-hand side of the System Administration area.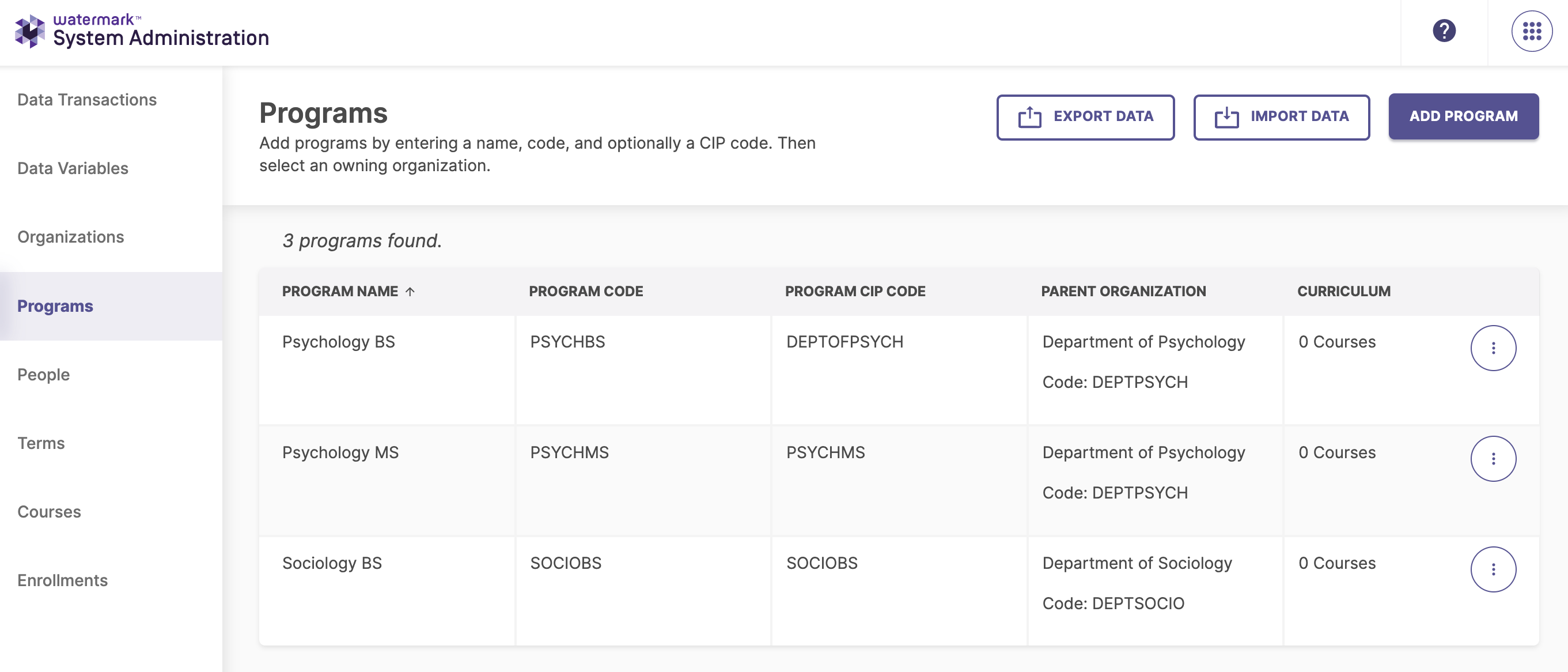 Select the ellipses (more options) next to the program you want to change and click Edit Program. 

Under the Parent Organization column, click the organization name.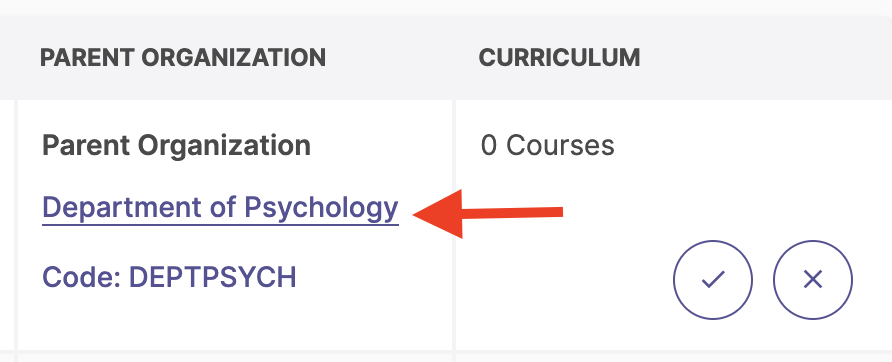 You'll be prompted to select a different parent organization for the program. You can select the radio button next to the organization. After a selection is made, click Apply Selection.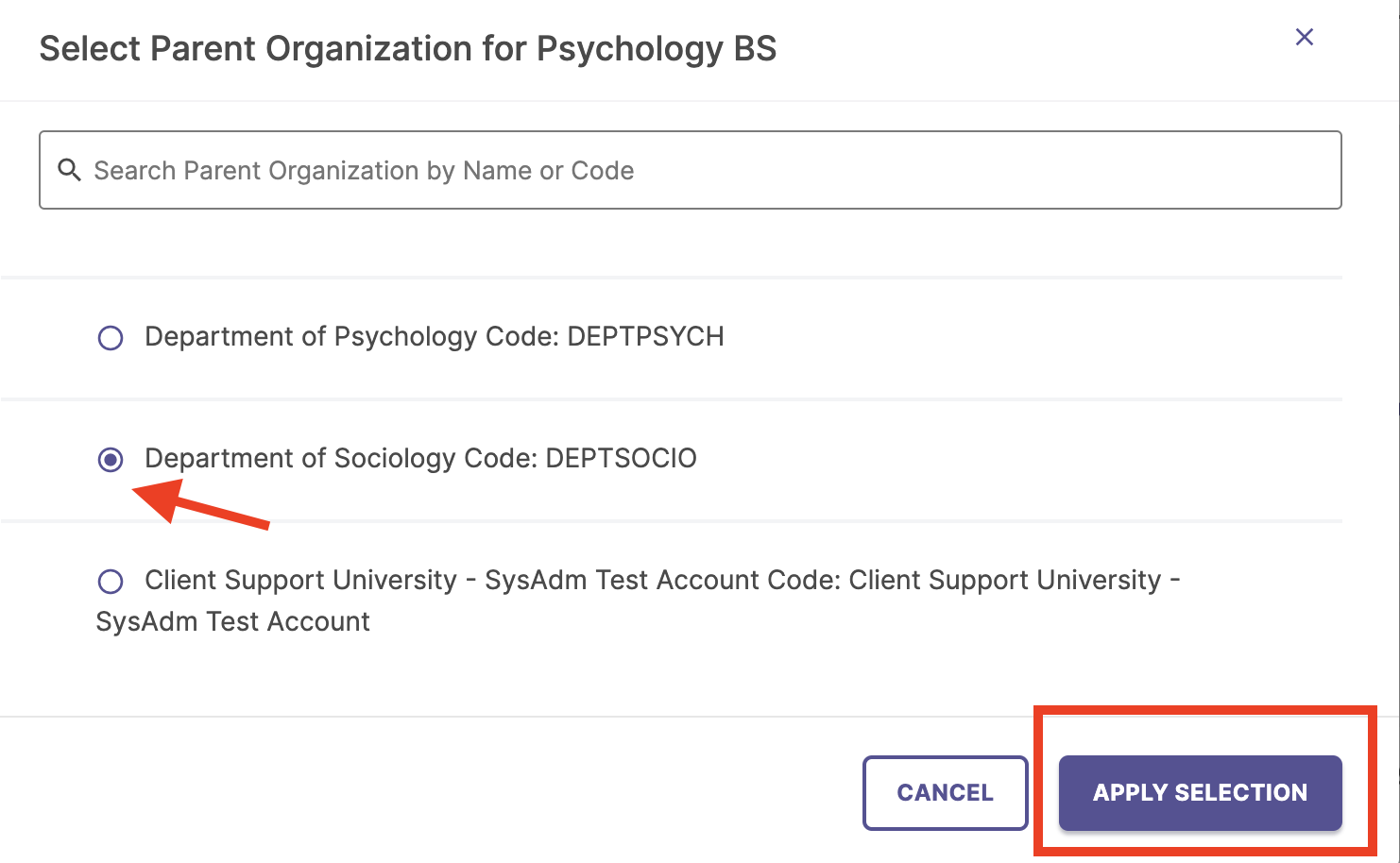 Once you have confirmed that the change appears correctly, click the checkbox next to the Program to save the changes. 

You can also view the update in Planning & Self-Study by clicking Organization Management.