Accept a Meeting Request
The following steps explain how to accept a meeting request in Student Success & Engagement:
On the Student's Profile page, locate the "MEET REQ(1)" link located above your student caseload list, below the search/filter input box.
The # within the parenthesis indicates the number of open meeting requests you have.

Click on this link to open the Meeting Request view.
Note: the following screenshots are from an older Aviso system and are in the process of being updated to Watermark SS&E.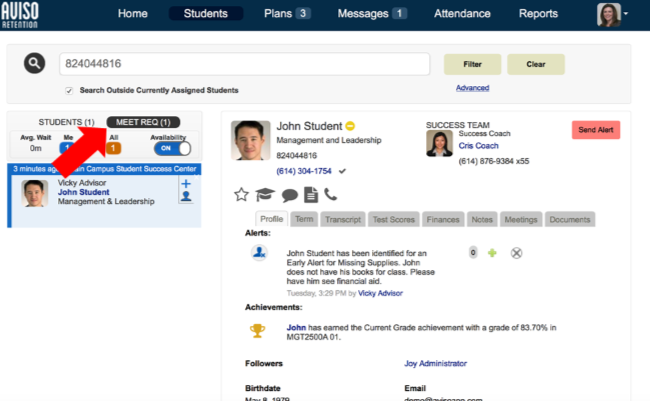 Meeting Request View
The Meeting Request View allows you to see:
How long students have been waiting in the meeting queue
The number of students requesting to meet with just you
The number of students requesting meetings for all of the individuals currently assigned to a specific queue (labeled "All").
The Meeting Request View also allows you to toggle your "Availability" between on and off.
This toggle is used to show and hide your information as an option for students to select when requesting meetings.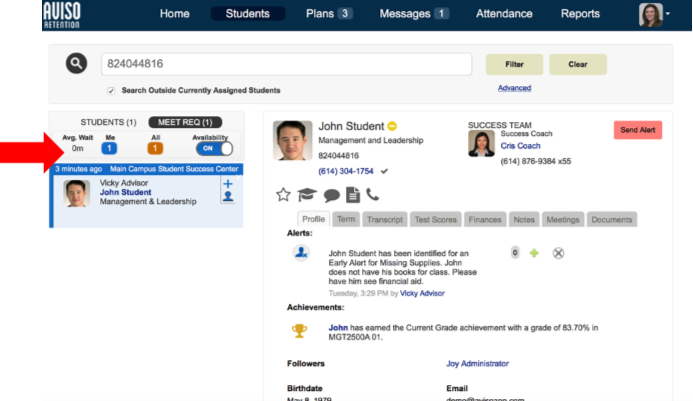 To accept a Meeting Request, simply click on the
icon to accept the meeting with a student. The following dialog box will appear: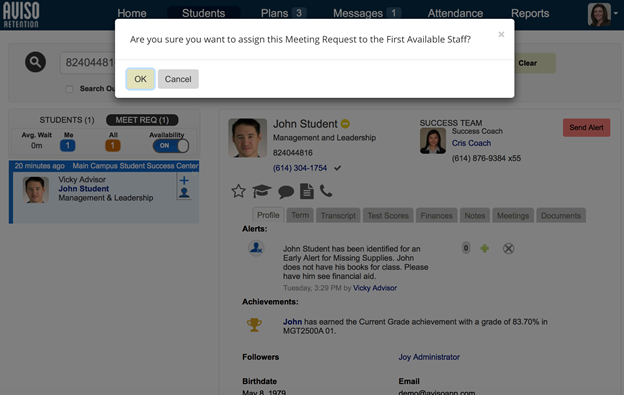 Click "OK" to accept the meeting and assign it to the first available staff member in the queue.