There are multiple approaches to completing an an Academic Plan:
An advisor can create a plan for a student and submit it for their review
A student can create their own plan and submit to advisor for approval
The student and advisor can work collaboratively on their academic plan
Note: In order for the academic plan to display on the student record in the Student View, after creating a plan it must have been submitted to the student at least once after it was created.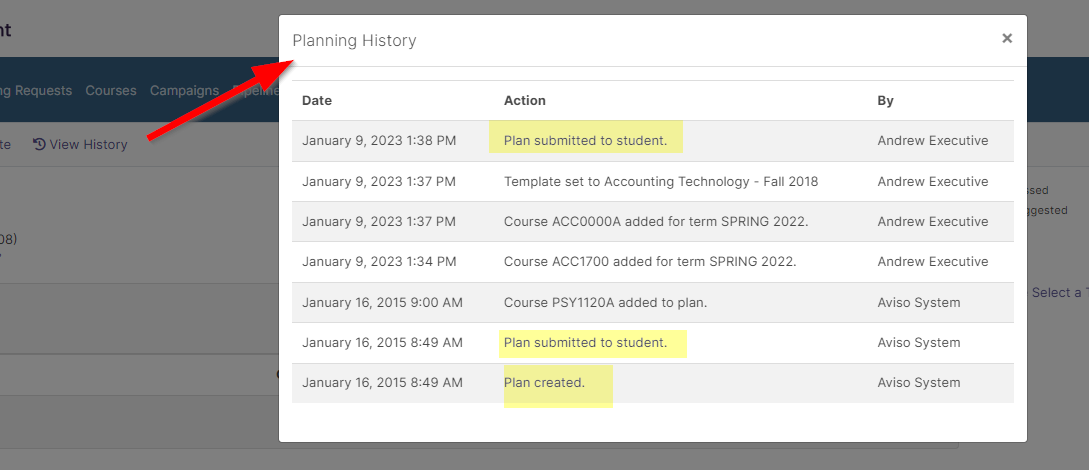 To create an academic plan, go to the "Plans" tab and find the student or search for the student from the "Students" tab.  The easier option is to search for the student under the "Students" tab and click on Academic Plan Tab.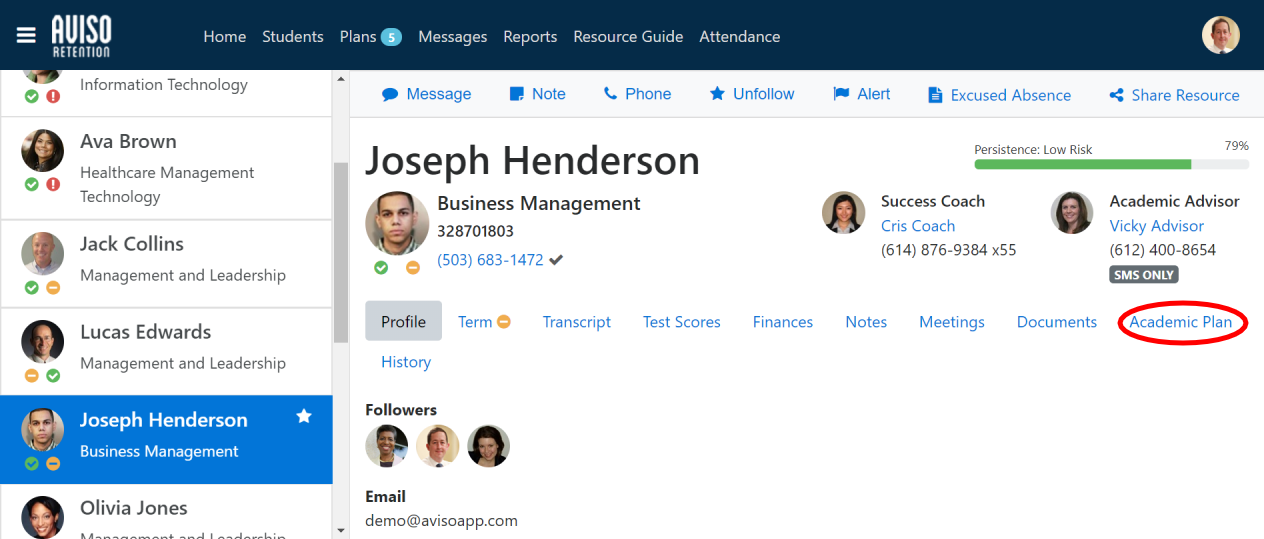 Once you are in the academic planning page for the student you will see the program template in the grayed-out area to the right.  The specific course sequence for the student is created through a drag and drop process.  You can only grab courses from the program template and place them in the appropriate term if the course has not been completed or scheduled.  As you are building a student's plan, you can remove courses by clicking on the trash can icon in the space to the left of the course listed.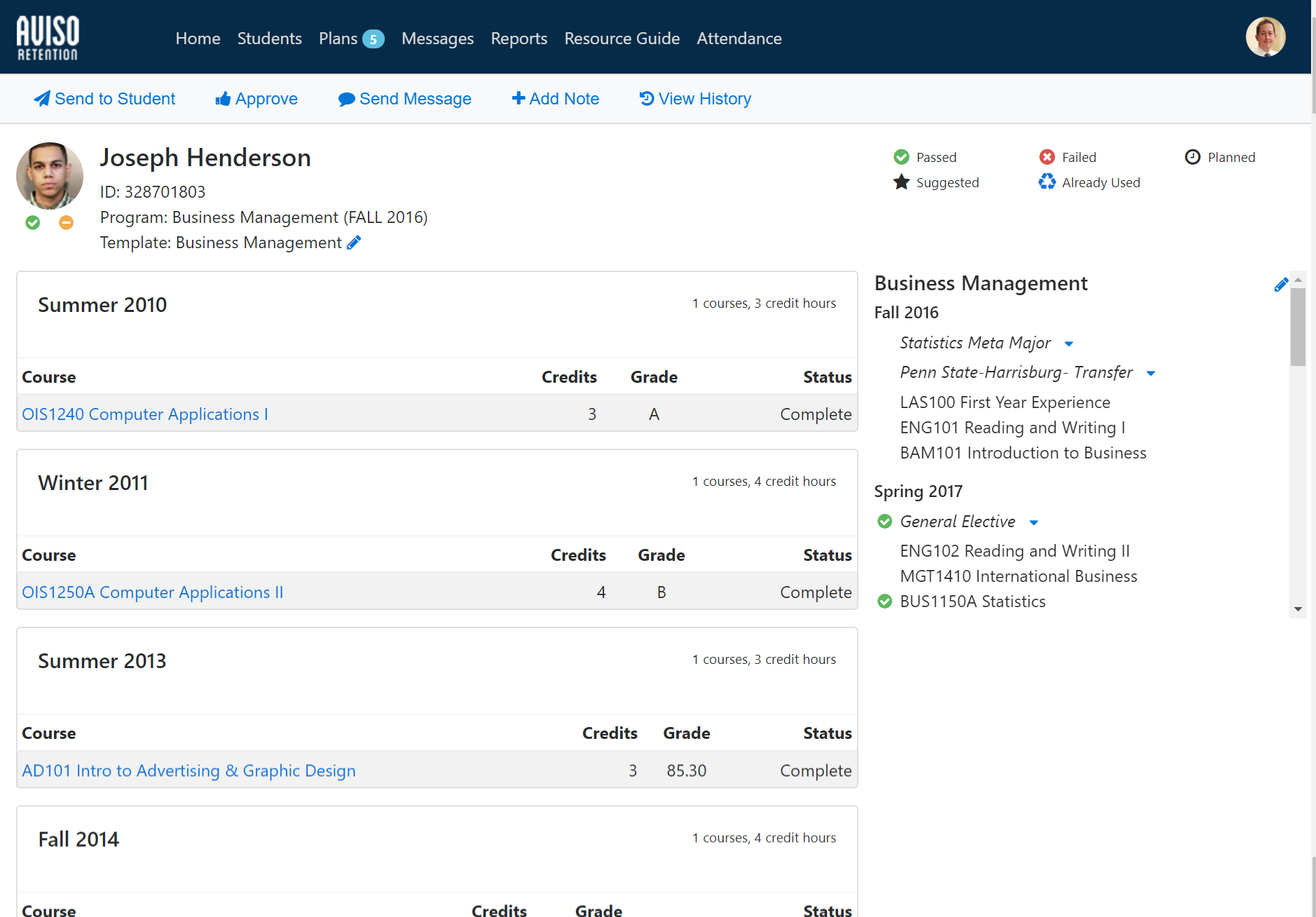 There are two ways to add courses to a student's plan.  The first is through the drag and drop process mentioned above.  Click on the corresponding course in the program template, hold your mouse and drag it over to the open space in the appropriate term.  The second way to add a course is by clicking in the open window in the corresponding term.  A drop-down menu is displayed for you to find a course.  You can begin typing the name of the course to narrow down your options in the drop-down menu.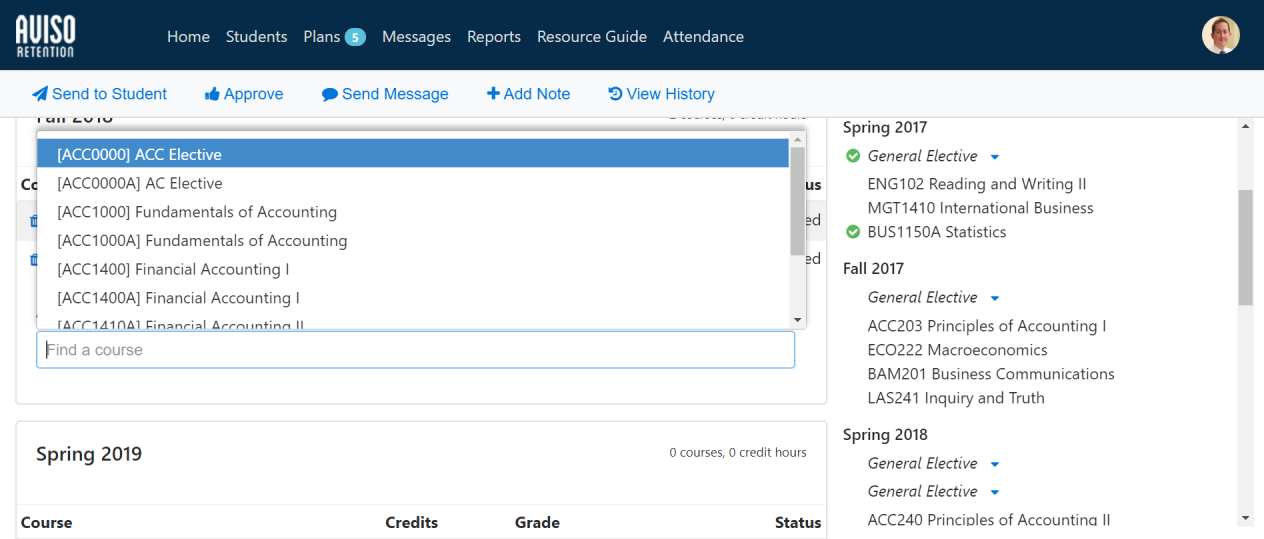 Your academic plan will be complete when each course in the program template is grayed out and there is a "clock" icon

 to the left of the course indicating that the course is scheduled.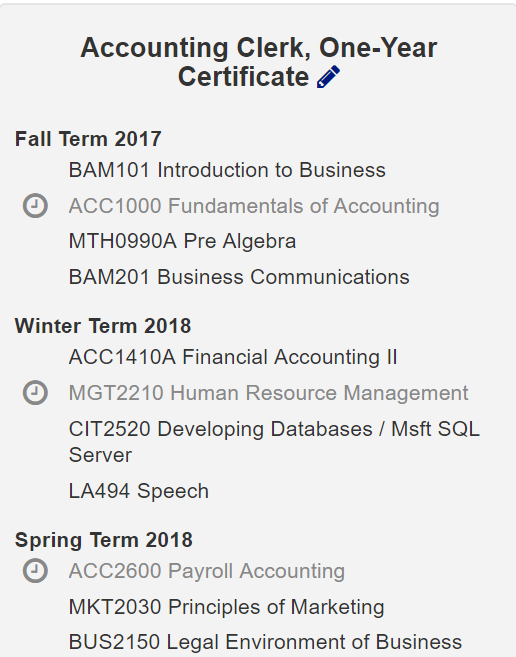 Note: An academic plan may show that a course is "being used" for another requirement when the student actually failed the course.
To clarify, by design, a course can display both as "failed" on one term/credits list and "already used" on another term/credits list on a student's academic plan, which seems confusing since the course is not really "already used" as it was marked as failed.