A student's academic plan is approved by clicking on the Approve in the upper left-hand corner.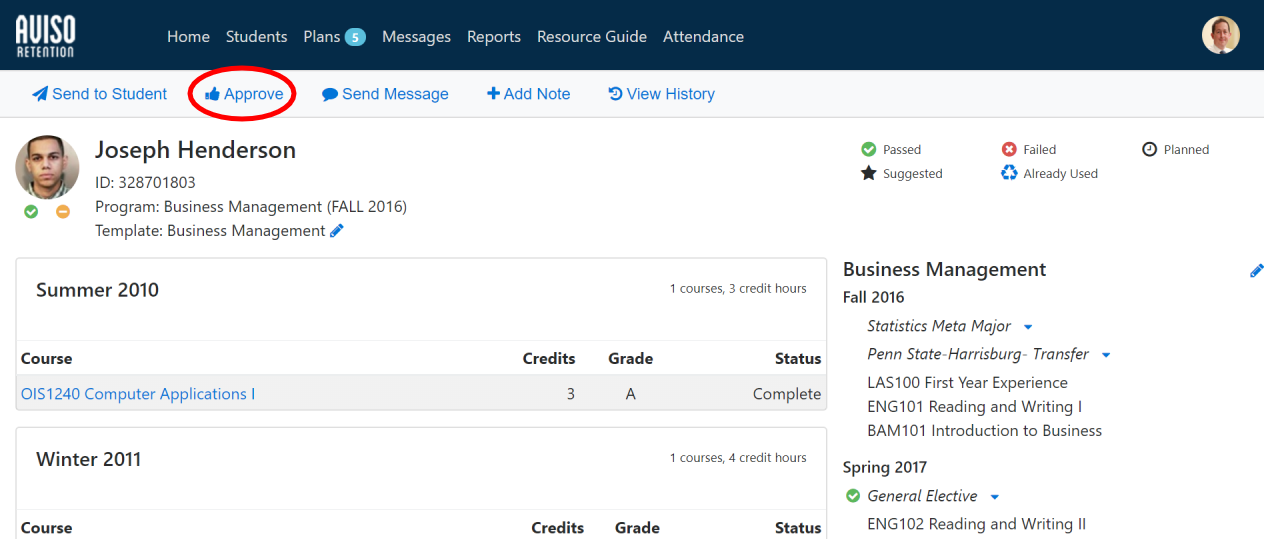 Once the advisor and student have agreed upon their course schedule, the plan must be approved to ensure proper alerts are established should a student fall off-plan. 
Once "Approved", faculty and staff will be able to view all approved plans in the Plan Tab of Student Success & Engagement.