Once in "Settings", users will need to scroll down until they see the options to adjust Calendar Meetings and Walk-In Meetings.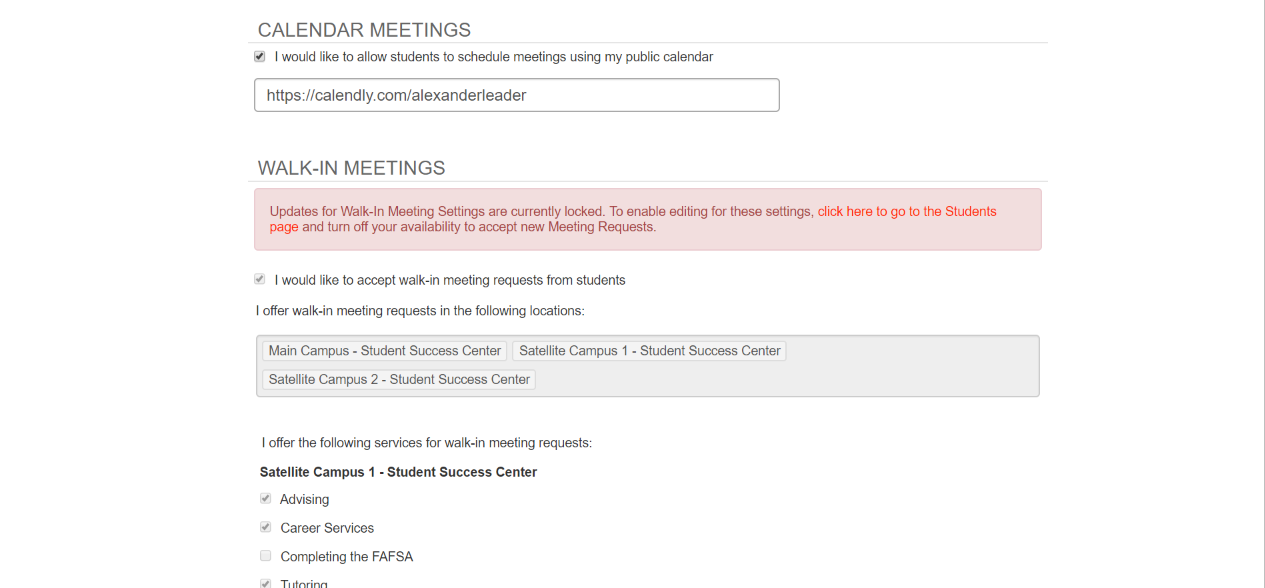 Once these preferences are established availability and location settings will be subsequently changed. 
Availability:
Faculty and staff can mark themselves available to meet with students under the Students tab within Student Success & Engagement. By clicking on "Meet Reg" further availability options will appear. 

Faculty and Staff have the option of choosing to mark their availability on or off. If the indicator states "Available", that staff member will appear as an option for students to request meetings within Next.
Accept Meeting Requests: 
All meeting requests will be listed under "Meet Req" in the Student Tab of SS&E. To accept a meeting faculty and staff need to click "Accept" located to the bottom right on the meeting request. By doing so the meeting will then need to be confirmed.  

Once confirmed users will be given the opportunity to provide more detail regarding the meeting topic and outcomes.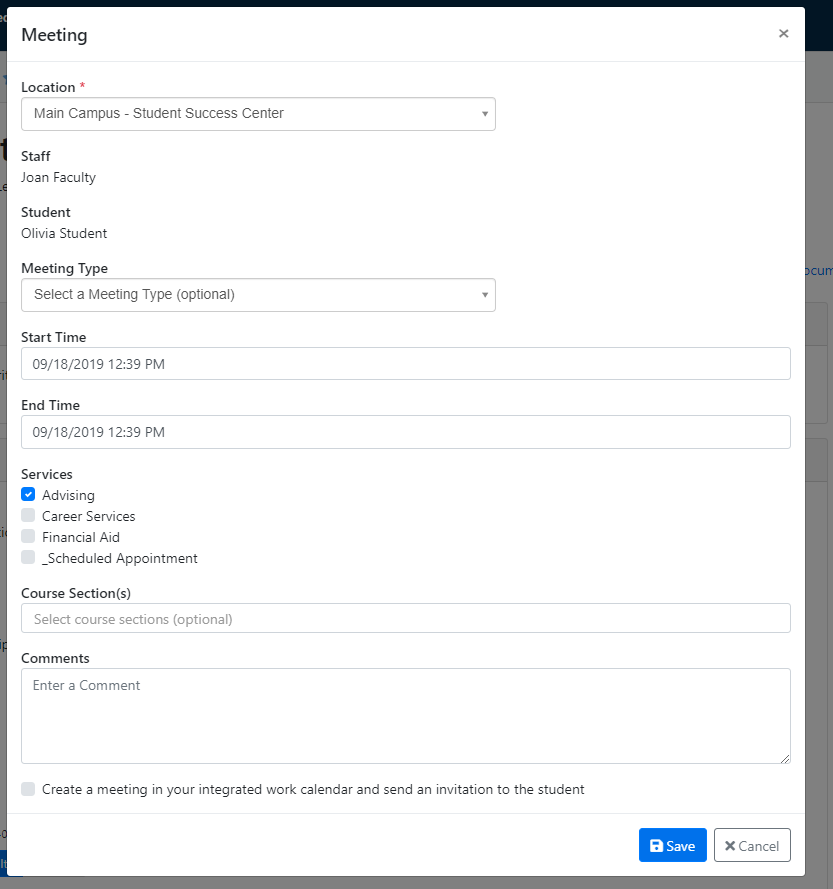 Once details on the meeting request have been entered, clicking "Save" will confirm the meeting. The meeting can also be viewed in the Meetings Tab within the student's record.