This feature allows faculty to add results from the Learning Management System. This is available for Canvas and Blackboard users.
Once an assigned faculty member enters their results, leads and administrators can obtain these results from faculty members without having to ask faculty members to log into an account. There should be little to no training needed for faculty.
In order to take advantage of this functionality, you need to have courses, course sections, and faculty enrolled in the course sections in System Administration. You do not need to have student rosters.
When the Assessment Lead or Administrator first creates the measure, they need to select the course that has the faculty member they want to assign the measure to. From here, the Assessment lead or Administrator can set up the results collection even before the measure is created; this is possible through Align Results. The request will be saved and sent to the faculty member as soon as the measure is added.
If they choose to align results later, the Assessment lead or Administrator can choose between entering the results themselves using the credentials they have or, requesting a faculty member with LMS credentials to do so.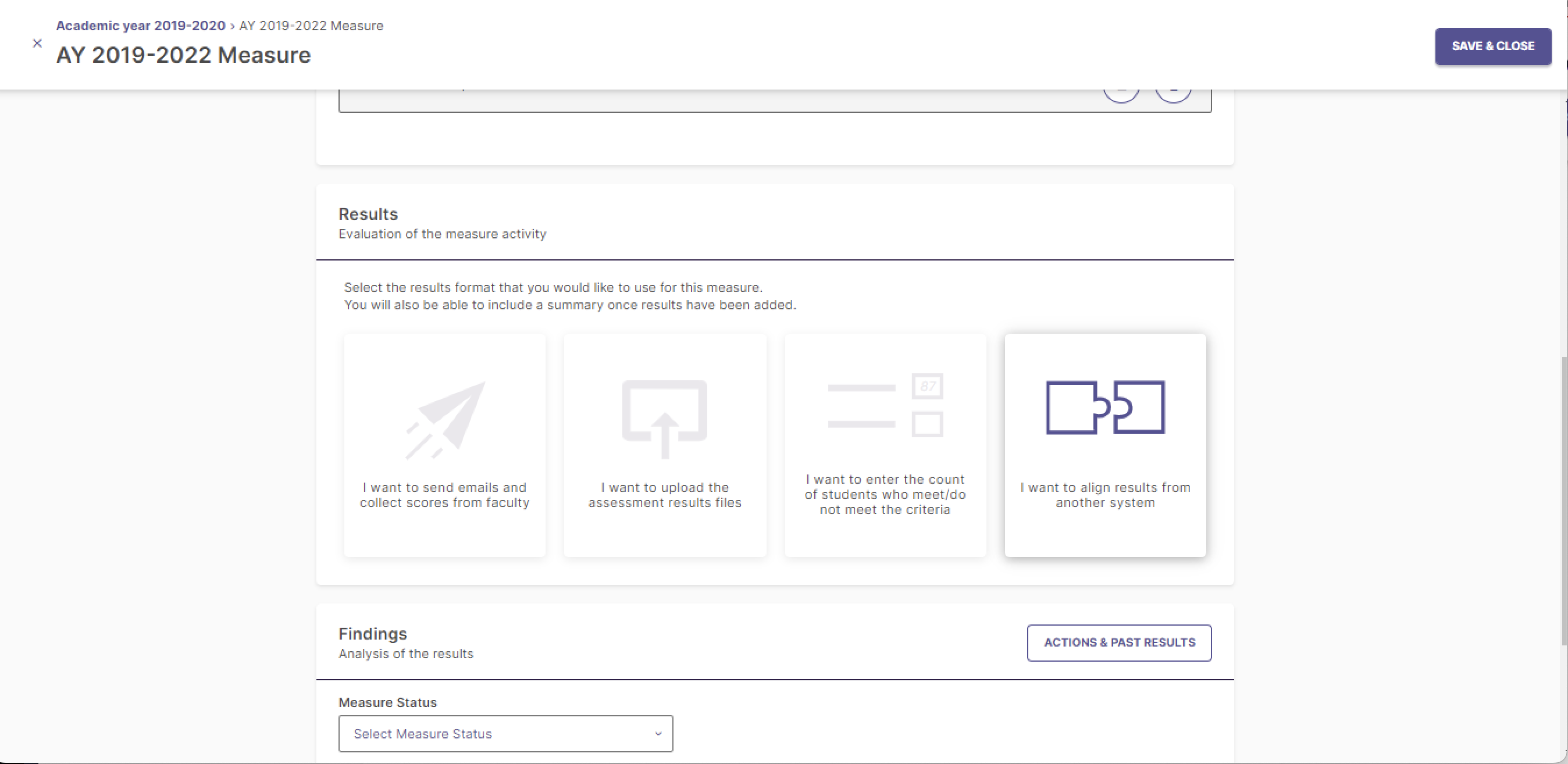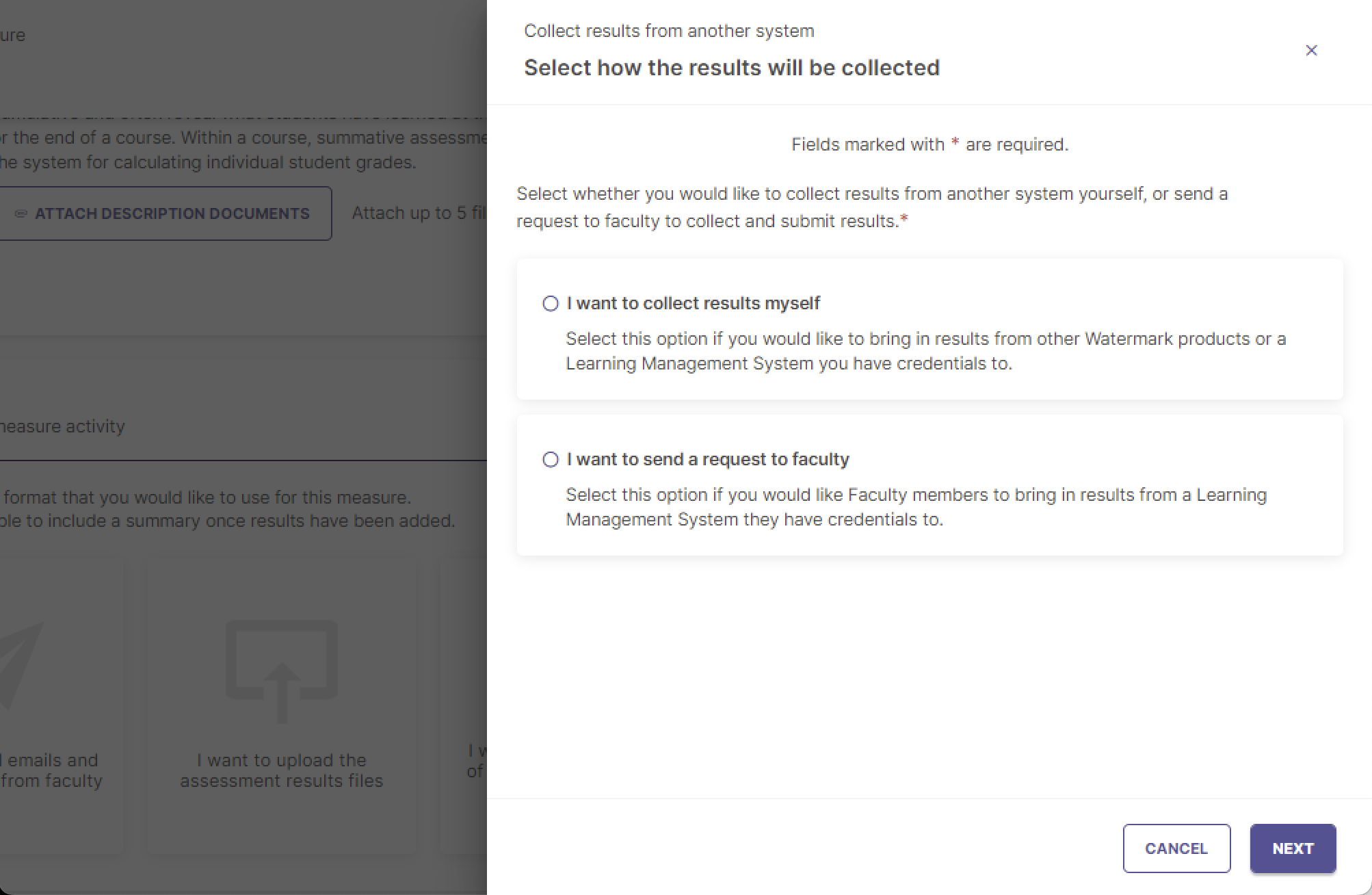 When the assessment lead selects option I want to send request to faculty, the user will be able to select the course section. Upon selecting the course section, the instructors assigned to that course section will be automatically populate and emails will be sent out to those instructors. If there is no instructor available, an error message will be displayed saying No Assigned Instructor. Please contact your admin about adding enrollment data to this course section.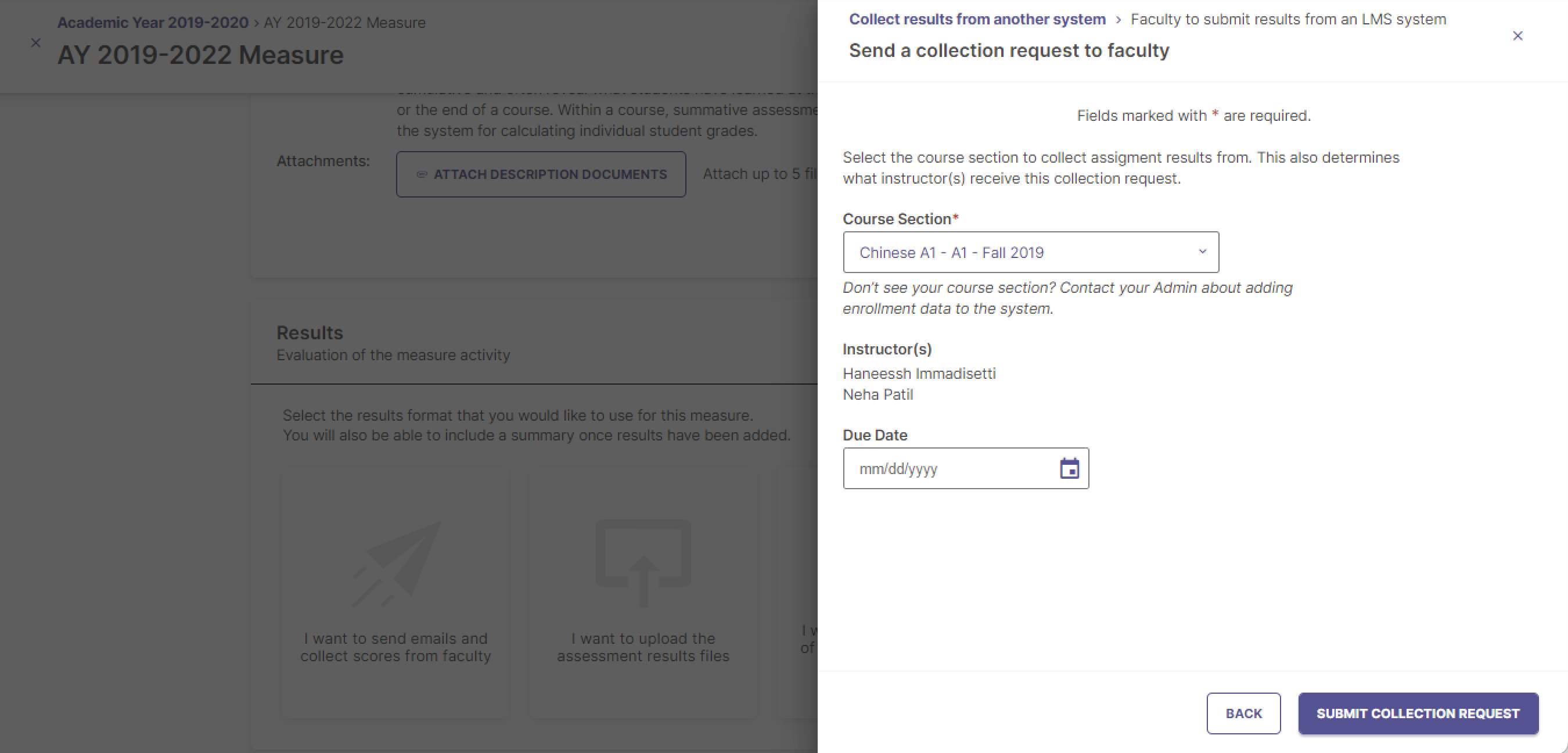 Note: If there is more than one faculty member assigned to a course section, the email will go to both of them. The link they receive is a shared space where they can enter results, edit results created from the other member, or simply view what the other faculty member has entered. This is just for instances where a single course section has more than one faculty member.