When a LMS results are requested from a faculty member, they will receive an email with instructions to enter their results. This will include the relevant measure results and the due date if one was chosen.
When the faculty clicks the Input Results button, they are redirected to a new tab that is an independent page.
NOTE: this page opens without having to log into a Watermark account.
This separate page includes the Faculty name at the top right, the name of the lead who sent the request, the due date, Assessment Plan details (Organization, Organization Lead, Outcome, and Reporting year), Definition details (Course, Course section, Instructor, Method, Title, Target, and Description), and the Results card.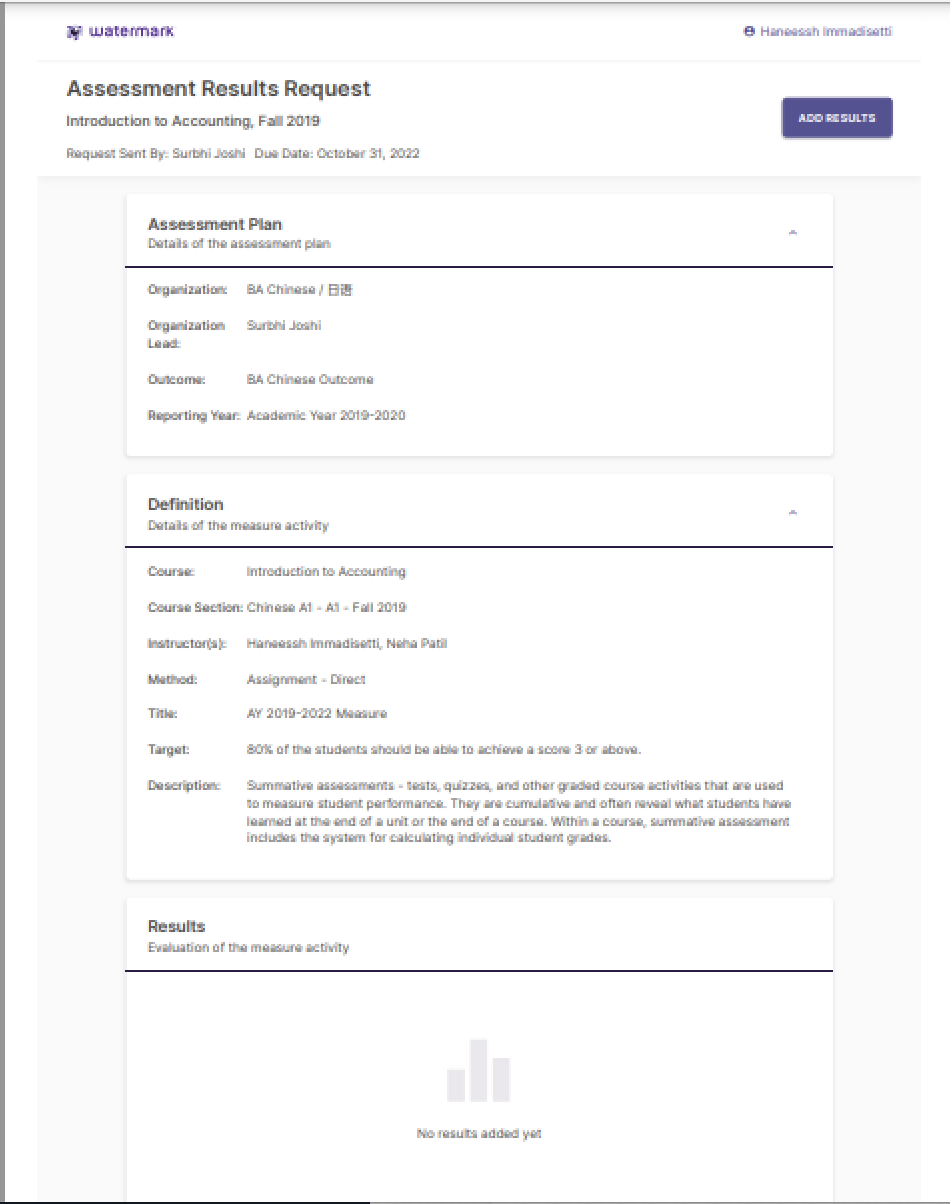 From there, the Faculty member can click Add Results. A fly-out will appear, allowing them to select the source, course, assessment type and assignments.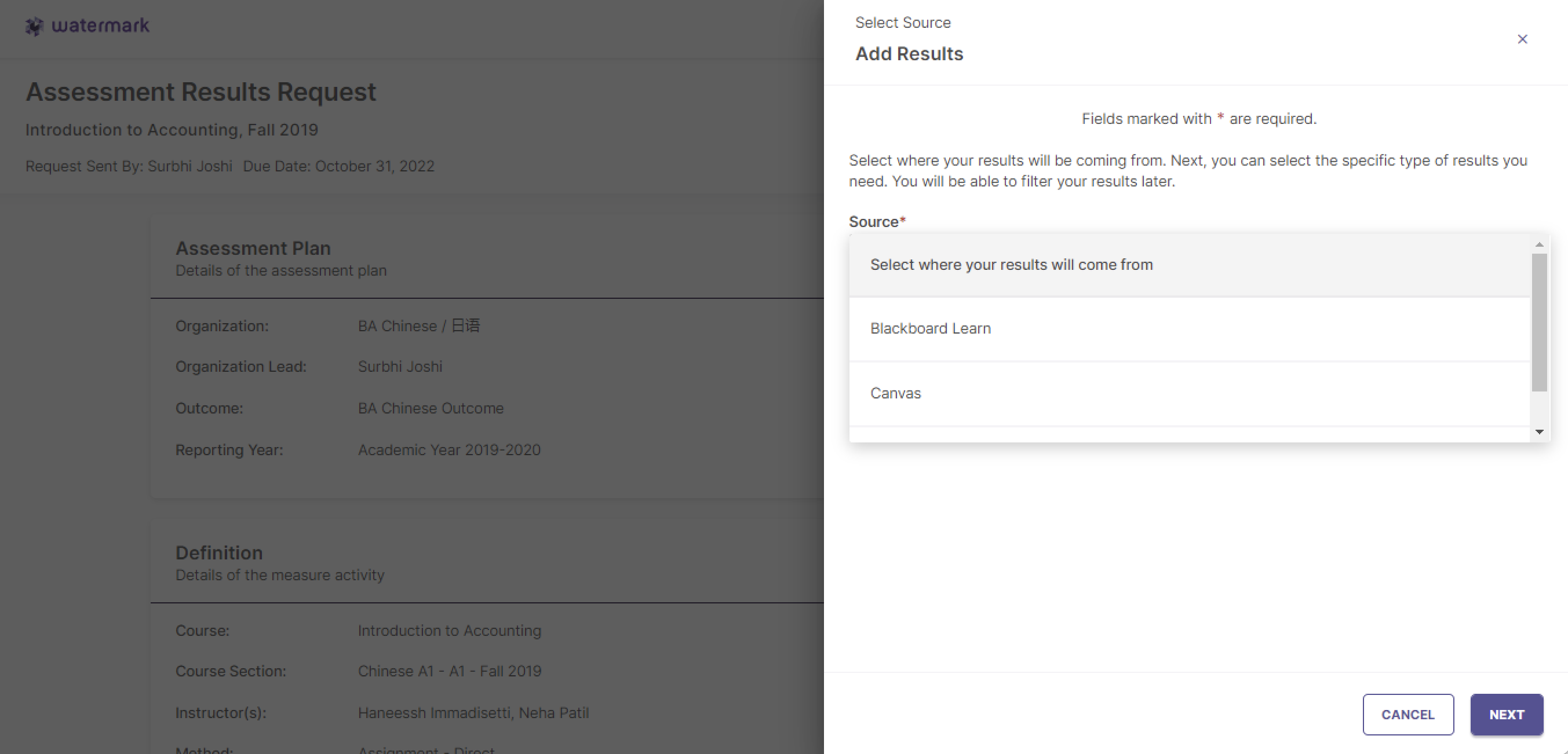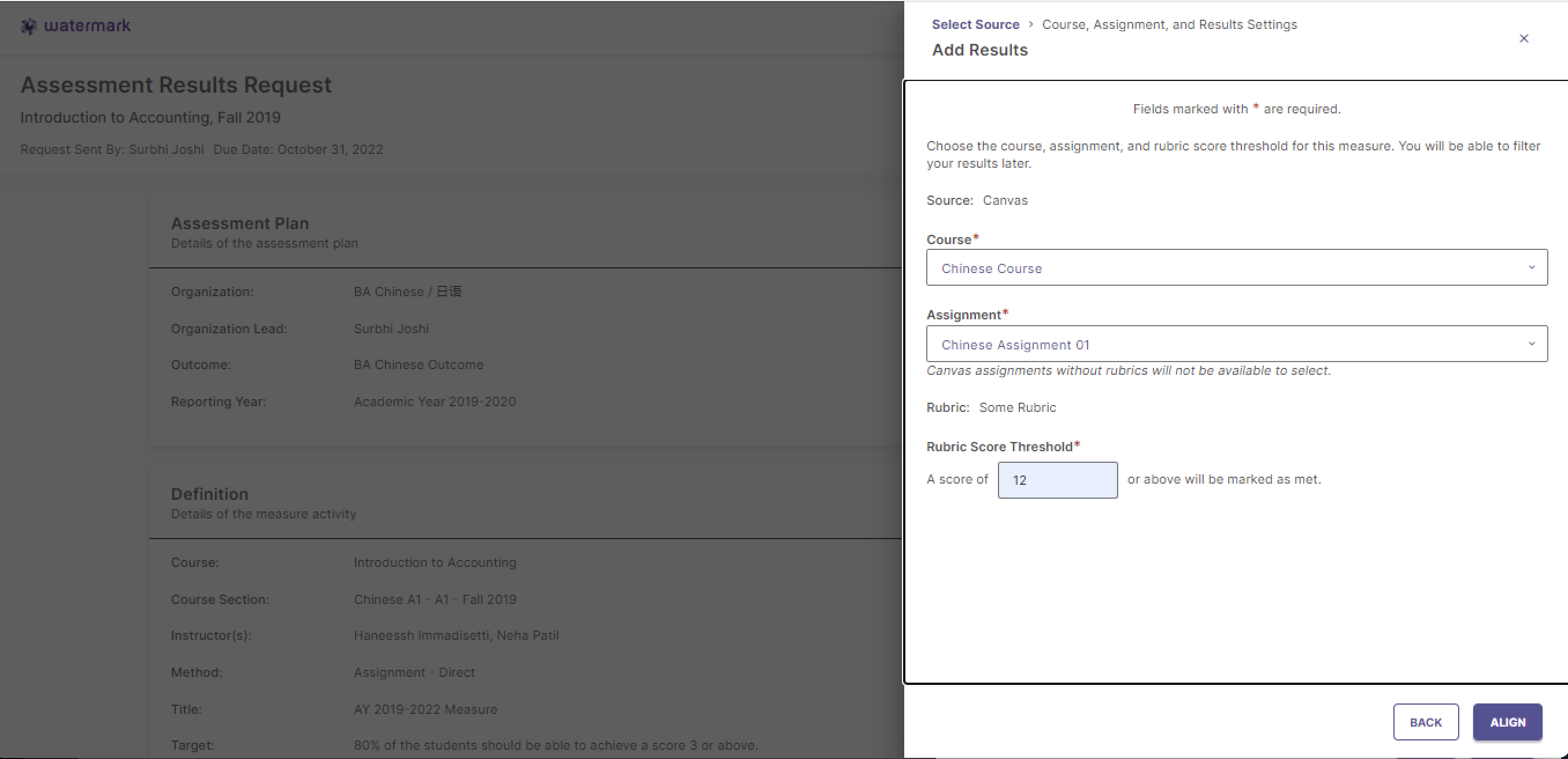 When a faculty member selects a course, assignment/test and aligns the results, the results are retrieved from the learning management system and information about who submitted the results is provided to the lead for better transparency.
NOTE: If there is more than one faculty member assigned to a course section, the email will go to both of them. The link is a shared space where they can enter results, edit results created from the other member, or simply view what the other faculty member has entered. This is just for instances where a single course section has more than one faculty member.