Exports for Dashboard Showing Percentage Updates Added to Tactics
Admins will be able to export all the progress updates made to all tactics or a particular tactic so they can be shared with key stakeholders outside of the Planning & Self-Study tools.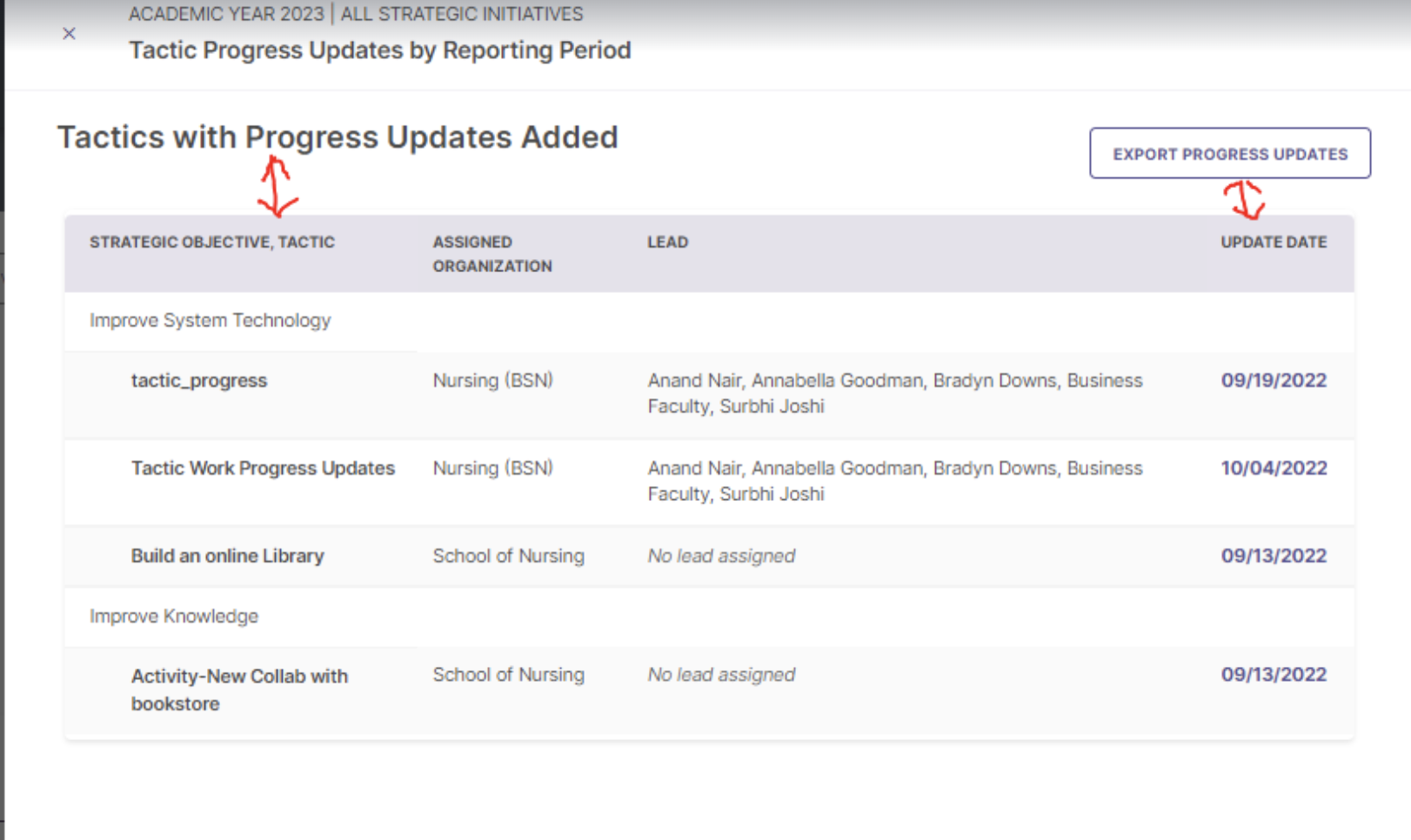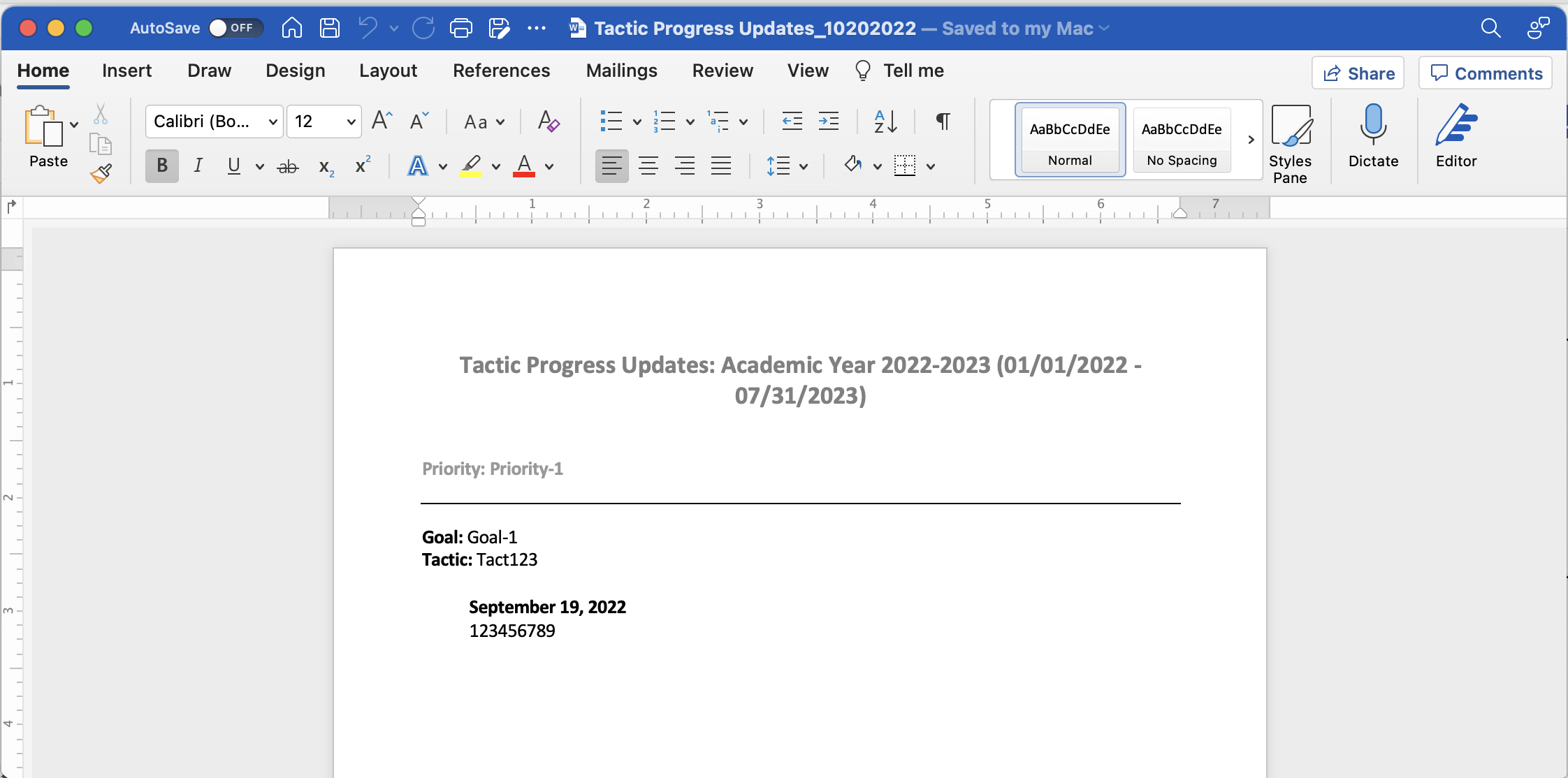 Pop-Up Messaging Clarifying Implications of Editing a Copied Measure
Pop-Up messaging has been added to clarify the implications of editing a measure that has automatically come into an assessment plan. Currently, when users pull outcomes into an assessment plan, if those outcomes were assessed in a previous reporting year, the measures automatically copy into the plan. However, if the lead or administrator working in that plan makes changes to those measures (title, measure type, target, description), those changes will carry over to past assessment plans, even if those plans have been marked as complete (which are otherwise locked). This is confusing to users because they may unknowingly be editing past plans. In order to make this process streamlined, the system will notify the user that changes made to the measure definition will be applied to all the In progress & Completed plans where this measure exists.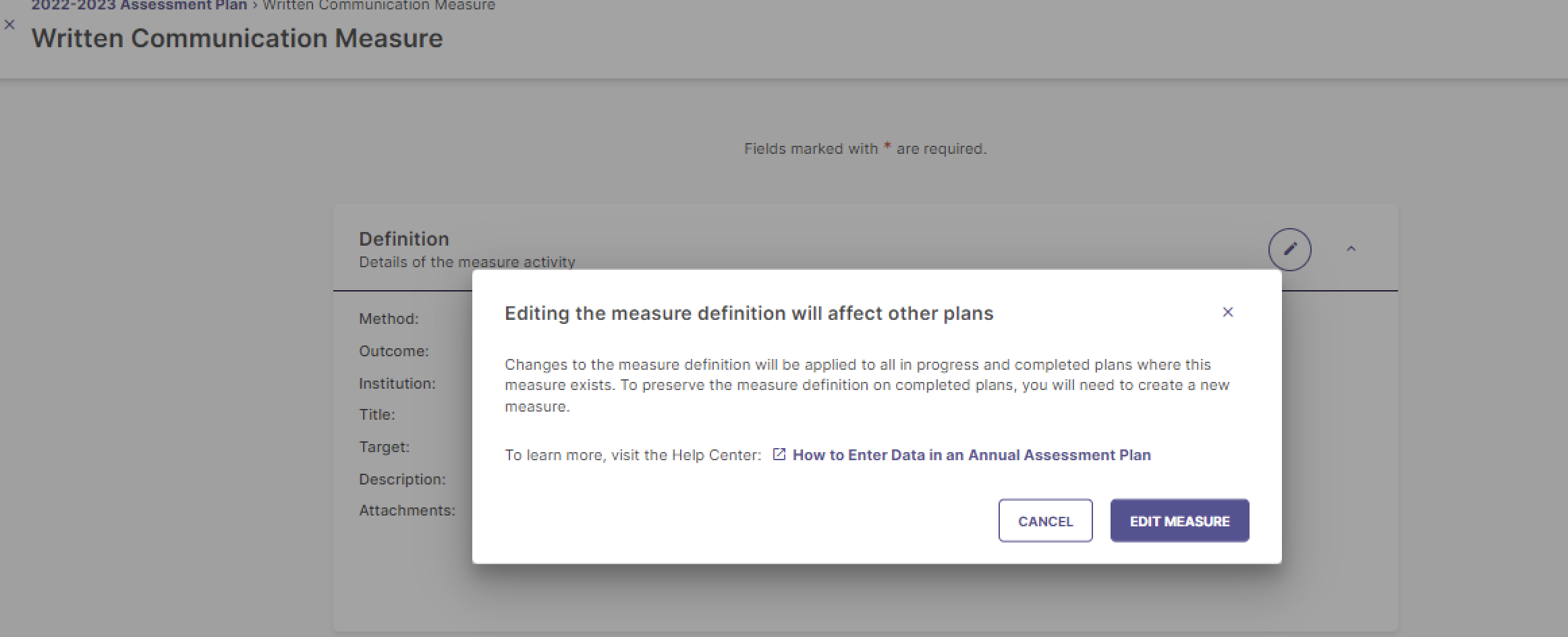 Enhancements to Leader Insights
Participation in Assessment Planning Widget - Course Plans now included!
The participation in assessment planning widget will now display course plans that fall within the current academic year. Institution leaders can understand the progress courses are making in analyzing outcomes in course assessment plans. Drill downs are not included and will be added in a future release.
Course Plan Progress in the Participation in Assessment Planning Widget